I am a lover of words, a reader and writer. My bookshelves spill over. I can't keep my fingers out of the clay of my garden or the clay on my pottery wheel. When I say I'm happiest in the garden, I'm forgetting about time spent in the kitchen, or traveling to some new place. I collect friends wherever I live, and unfortunately for them, I am hard to get rid of. I've taught elementary school, served as a pastor, and practiced pastoral counseling for many years. I am a family archivist, collecting and organizing letters and writings that cover more than a century. I am passionate about family—my husband, my sons, and my extraordinary grandchildren.
Sometimes pictures say things better than words, so here is a pictorial reiteration of what I've just used words to describe:
I began my life in eastern Kentucky,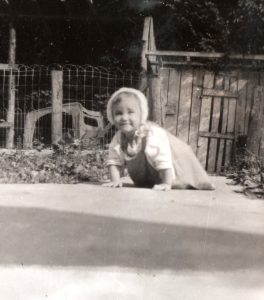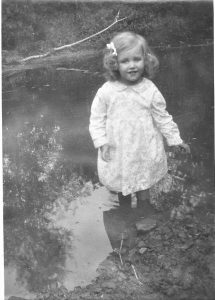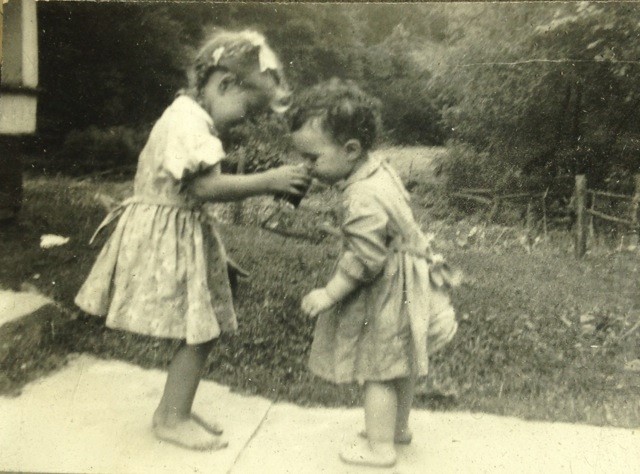 We then moved to Virginia where I started school.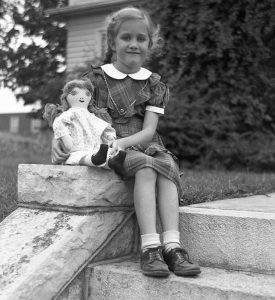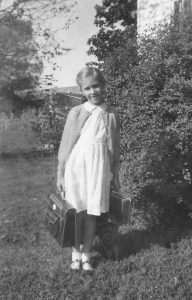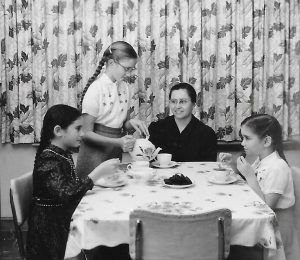 School days were sometimes awkward, and studying was not always fun, but I made it through college.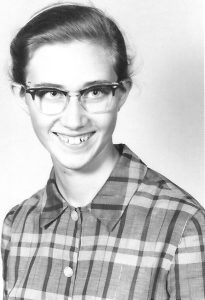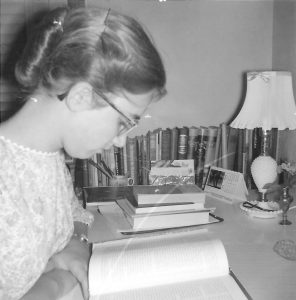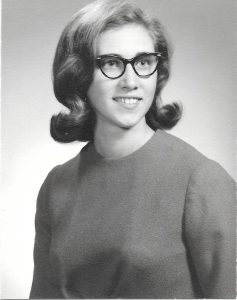 I married Wayne, my rock and the love of my life.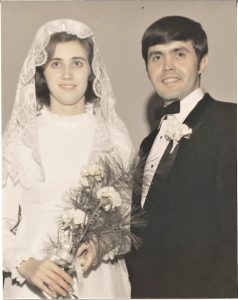 We went to Botswana for three years—me on "the banks of the great grey-green, greasy Limpopo River, all set about with fever-trees."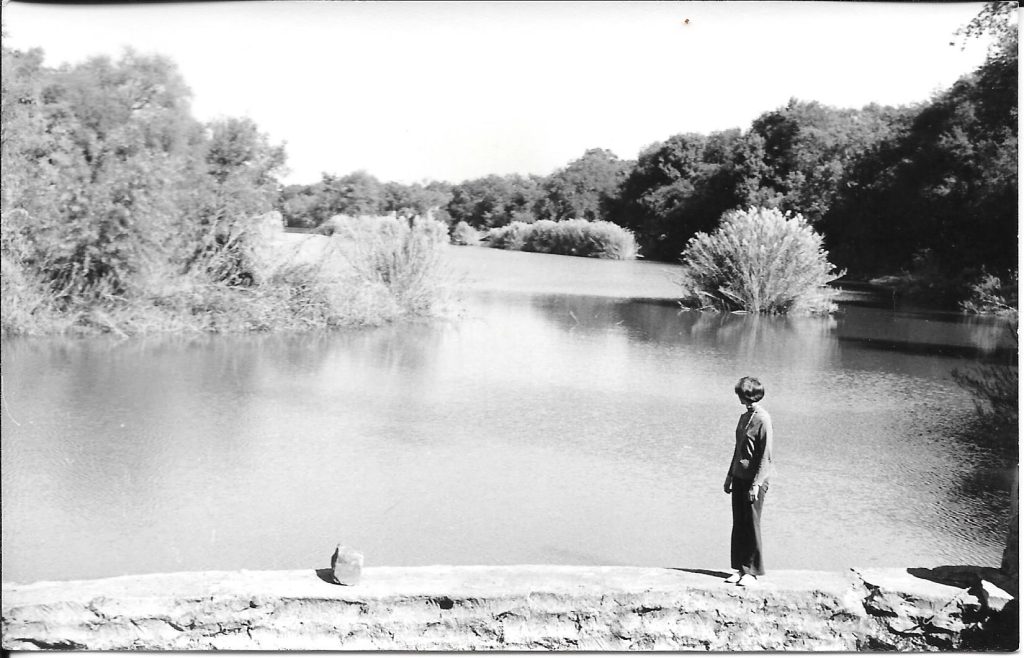 We had two beautiful, funny, inquisitive, creative sons, who occupied me full time for many years.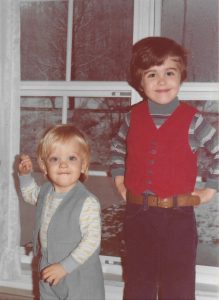 They grew into papas who are as proud of their children (whom they are watching here) as I was of them—if that is possible.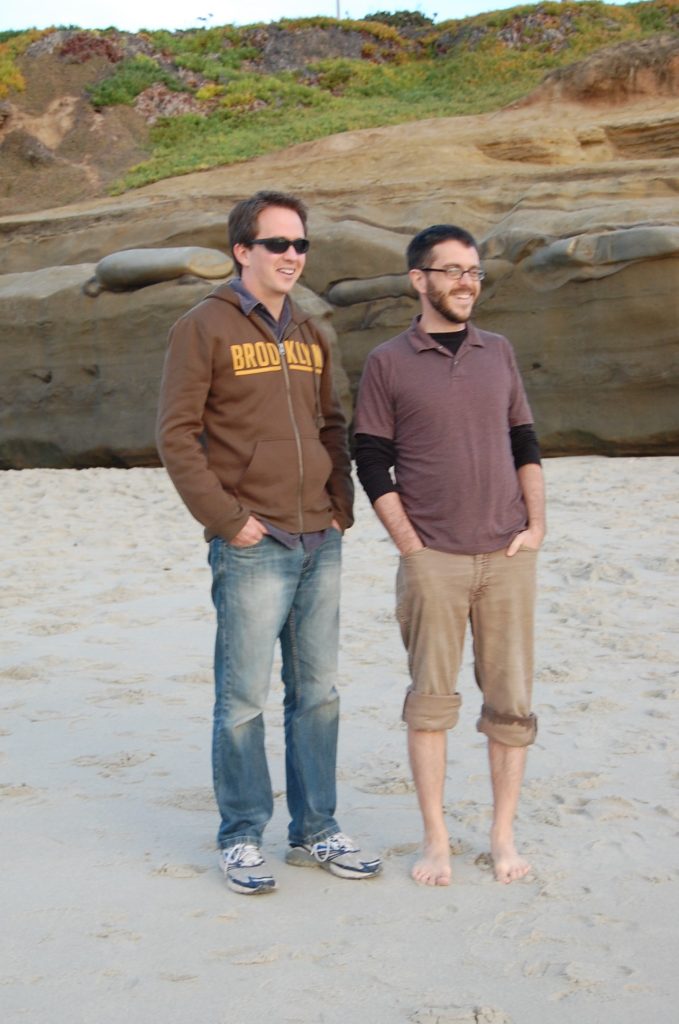 I studied for a good number of years to become a pastoral counselor.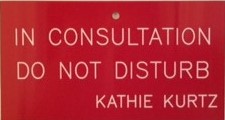 At some point I began to wonder who I was when not being a wife or mother or pastoral counselor. I still don't know everything, and I hope to keep learning about that until the end, but here are some of the things I have learned:
Some of my happiest moments are spent in my garden, both in Manassas,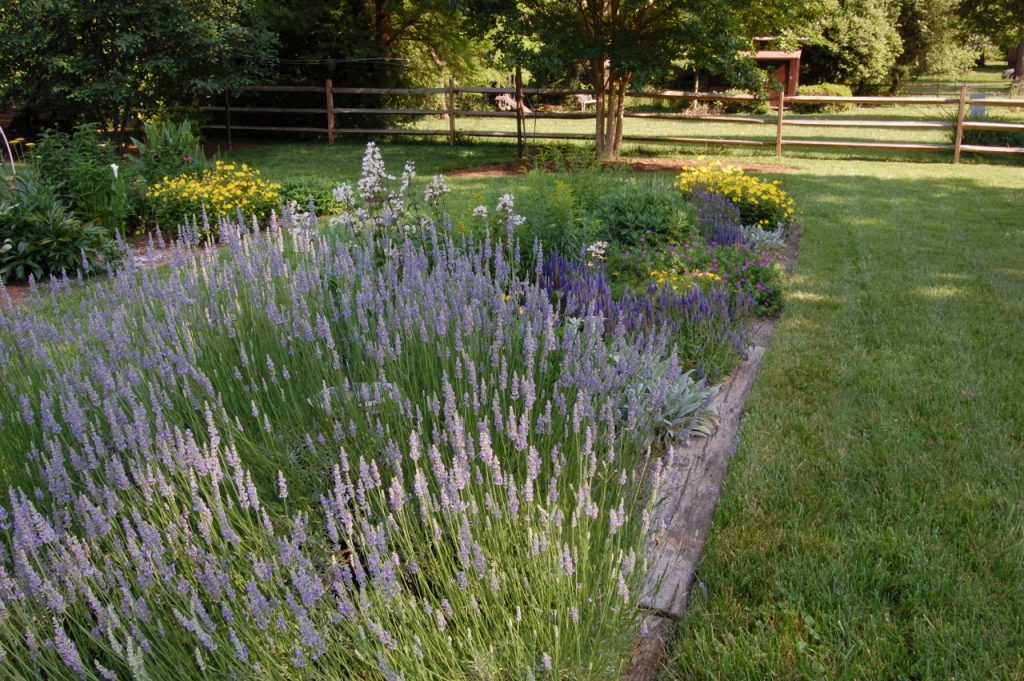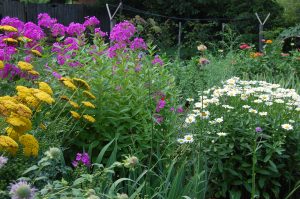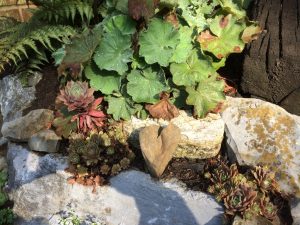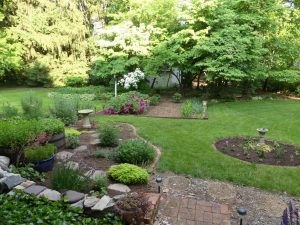 I like arranging the flowers I grow.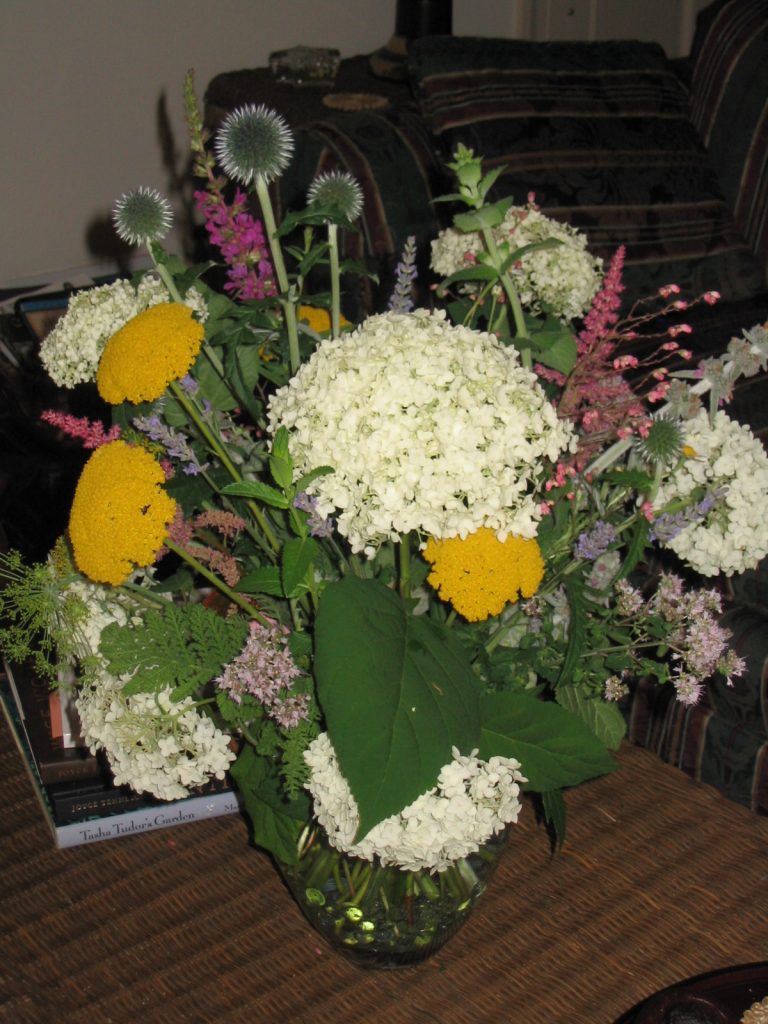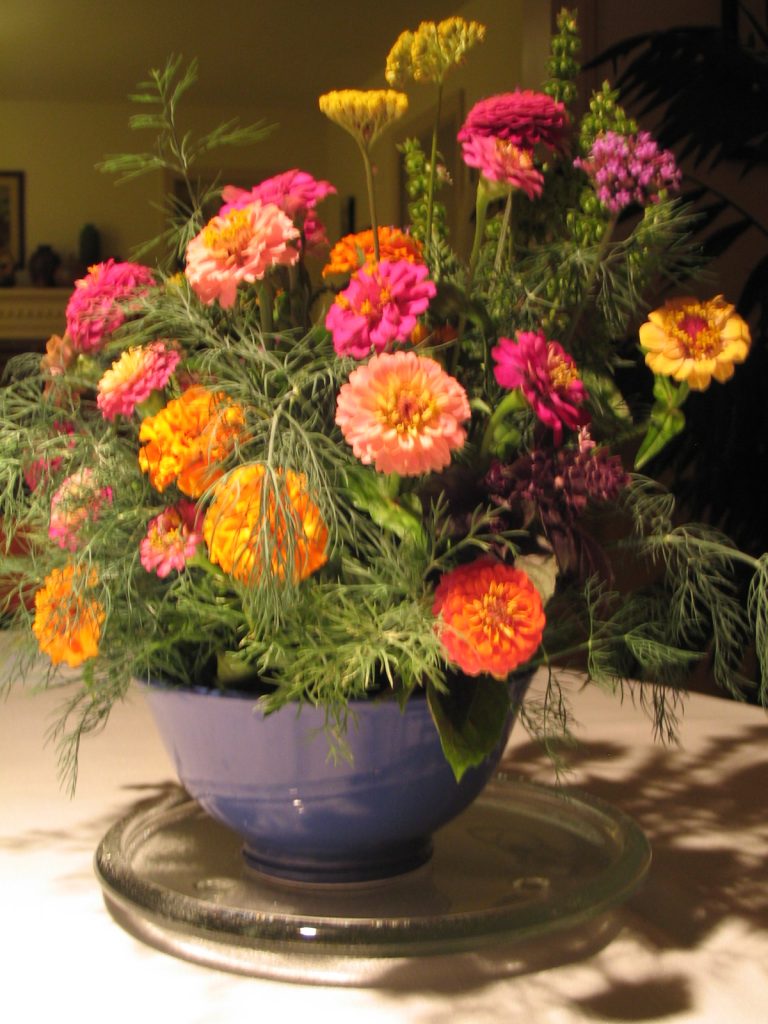 And I like clay for more than gardening.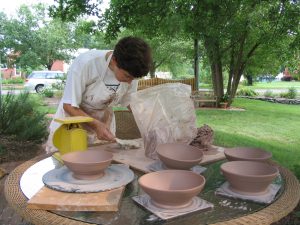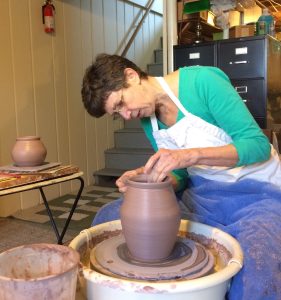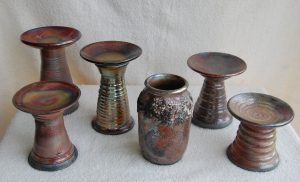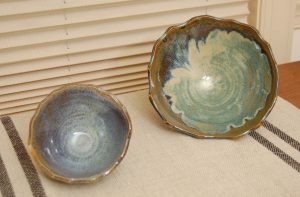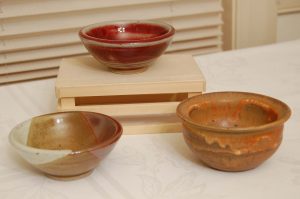 I am intoxicated by color, no matter where I find it, abroad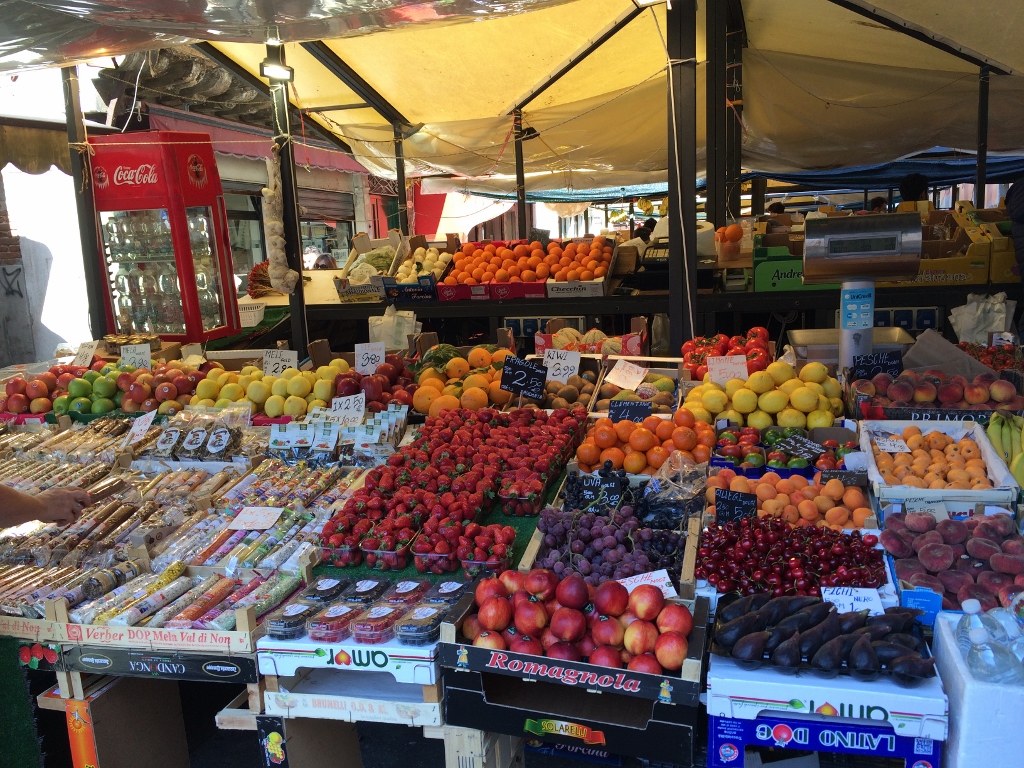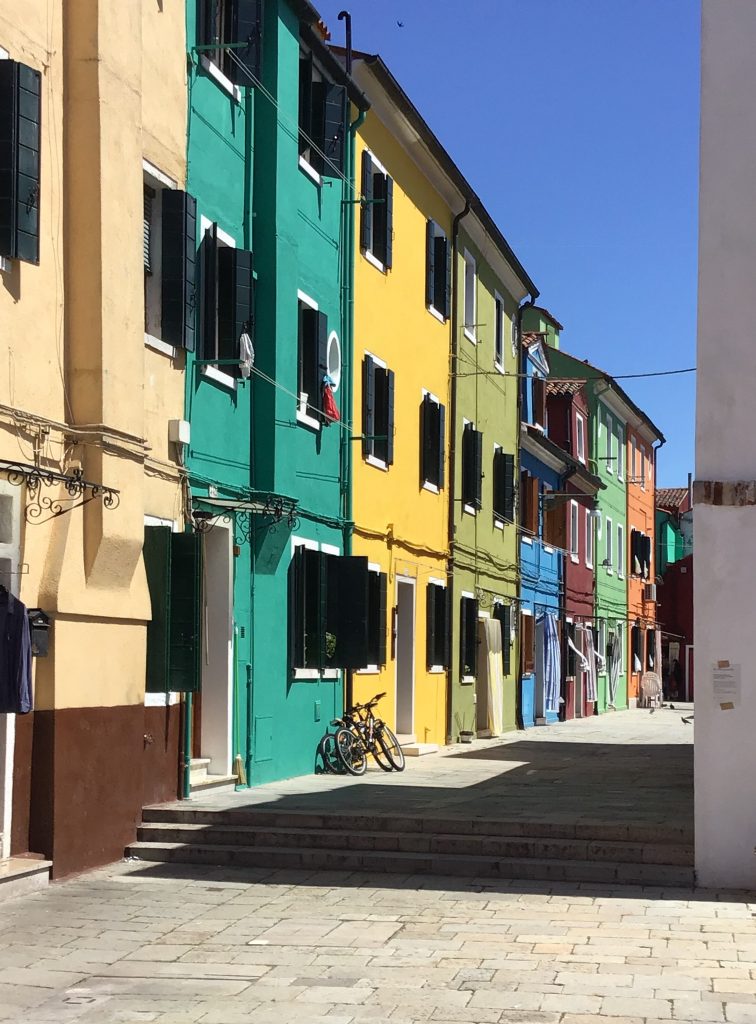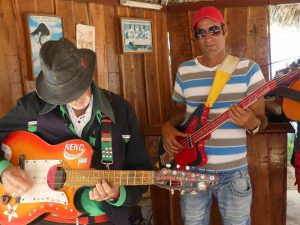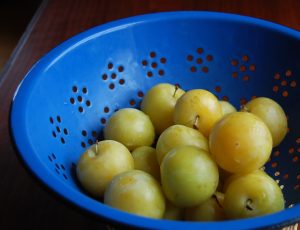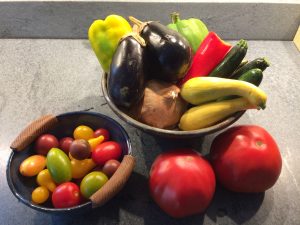 Perhaps my love of cooking grows out of that, but more likely it is my love of eating that keeps me in the kitchen.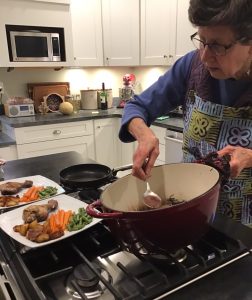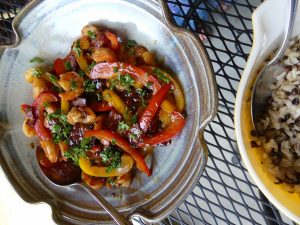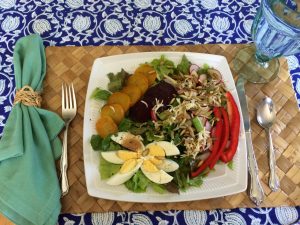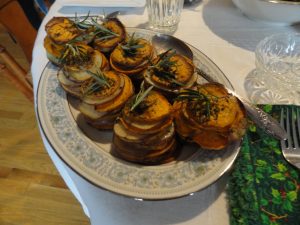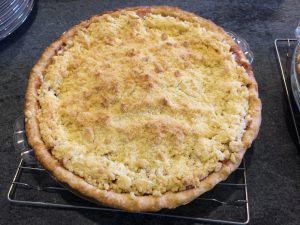 In this pandemic season, I dream of the days when I can travel again. I enjoy the grand and magnificent,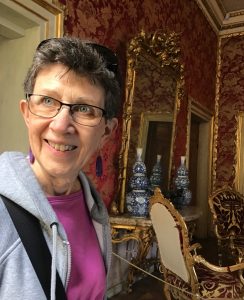 but what I am most drawn to is the beauty in the out of the way, unpretentious, everyday evidences of life:
the porch of a small Cuban kitchen, French cats waiting patiently to be let in,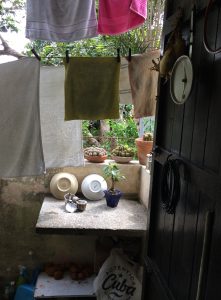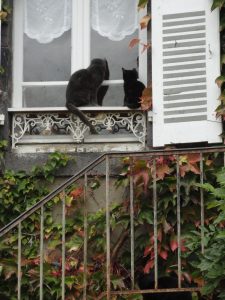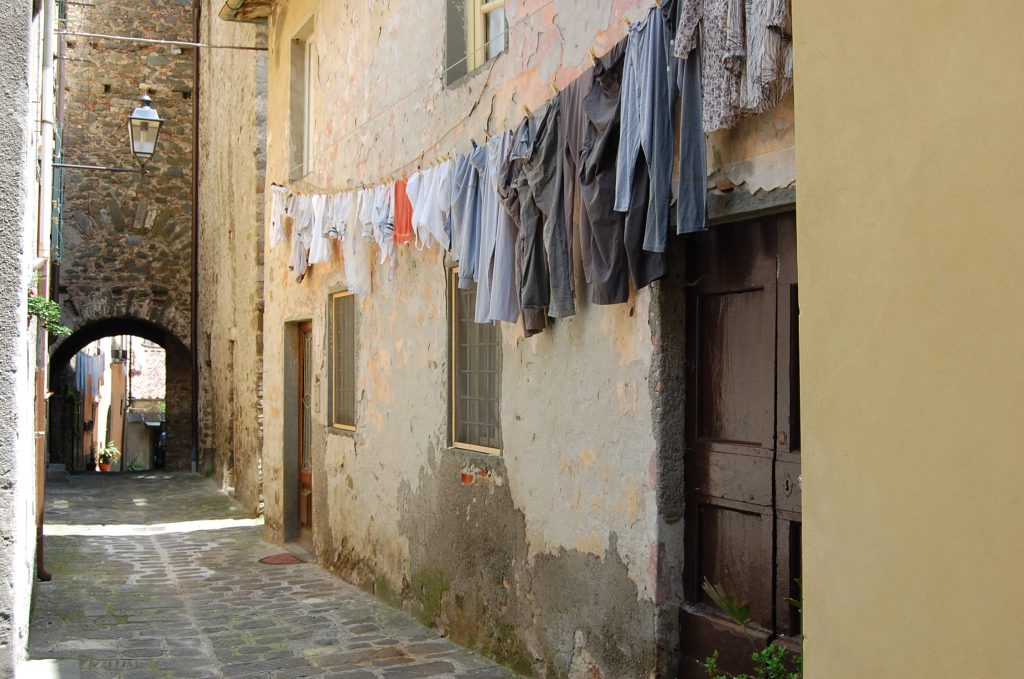 Irish peat stacked and waiting to be burned,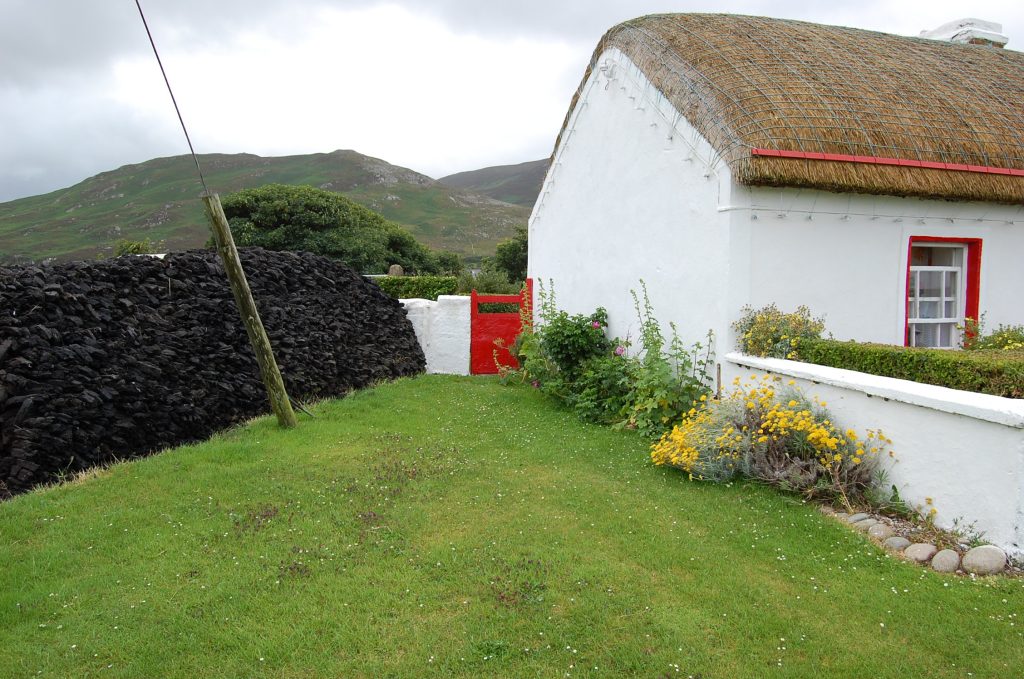 or a French alley bordered by old stone walls.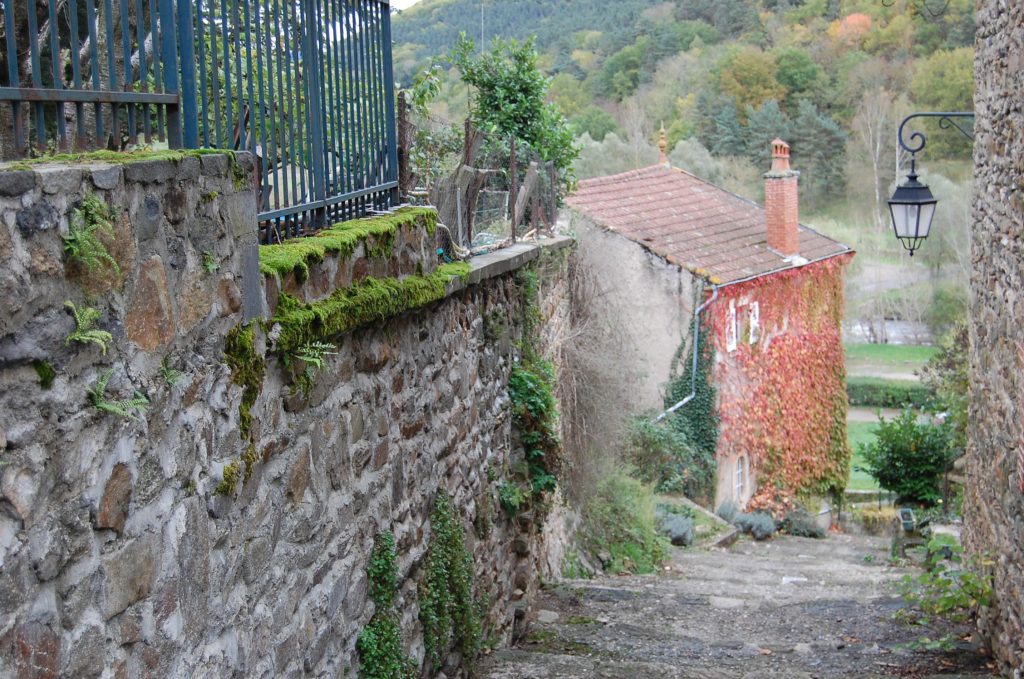 It may be the romantic in me that finds doorways enticing,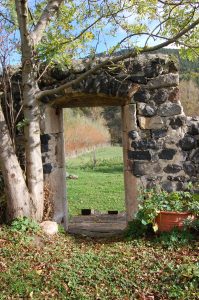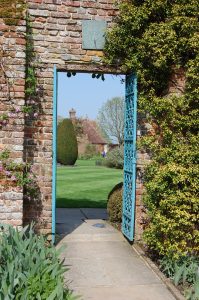 and mists inviting,
be they in Ireland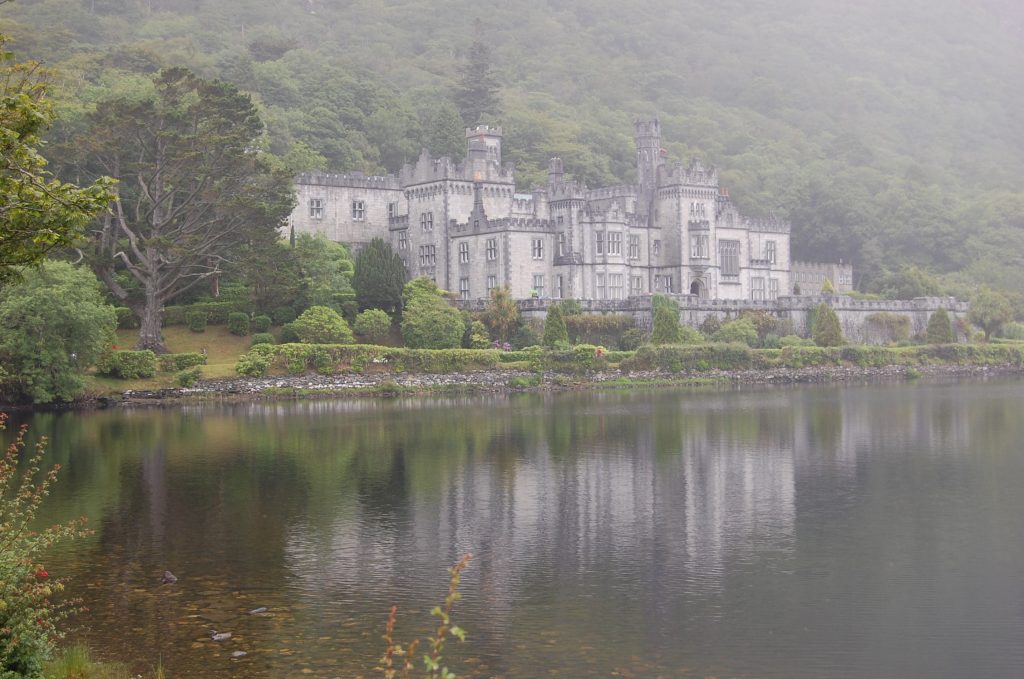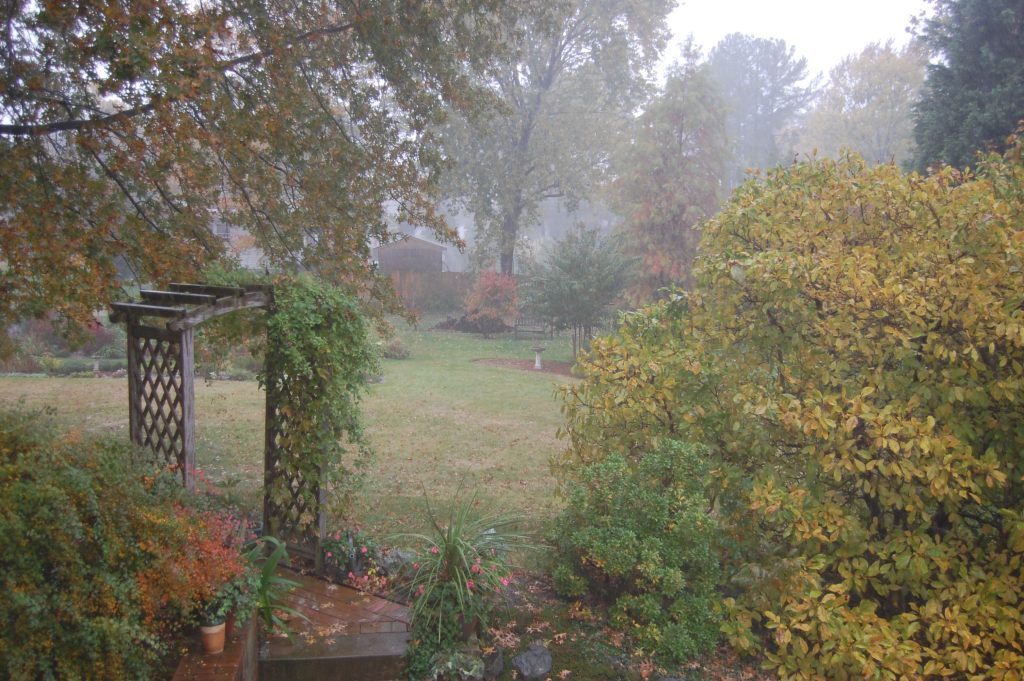 All things miniature hold a fascination for me—doll houses, quail eggs and tiny toast or a salt shaker vase.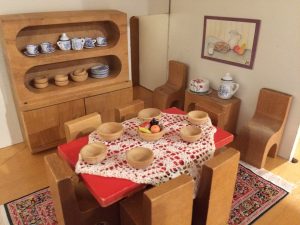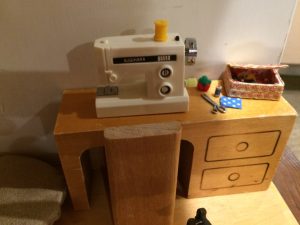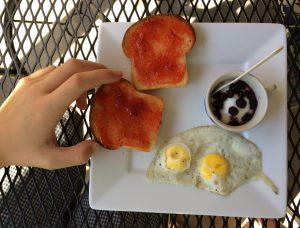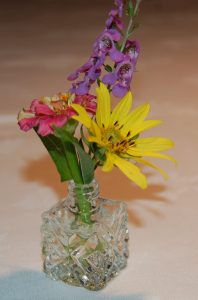 There could never be enough time to read all the books I want to read.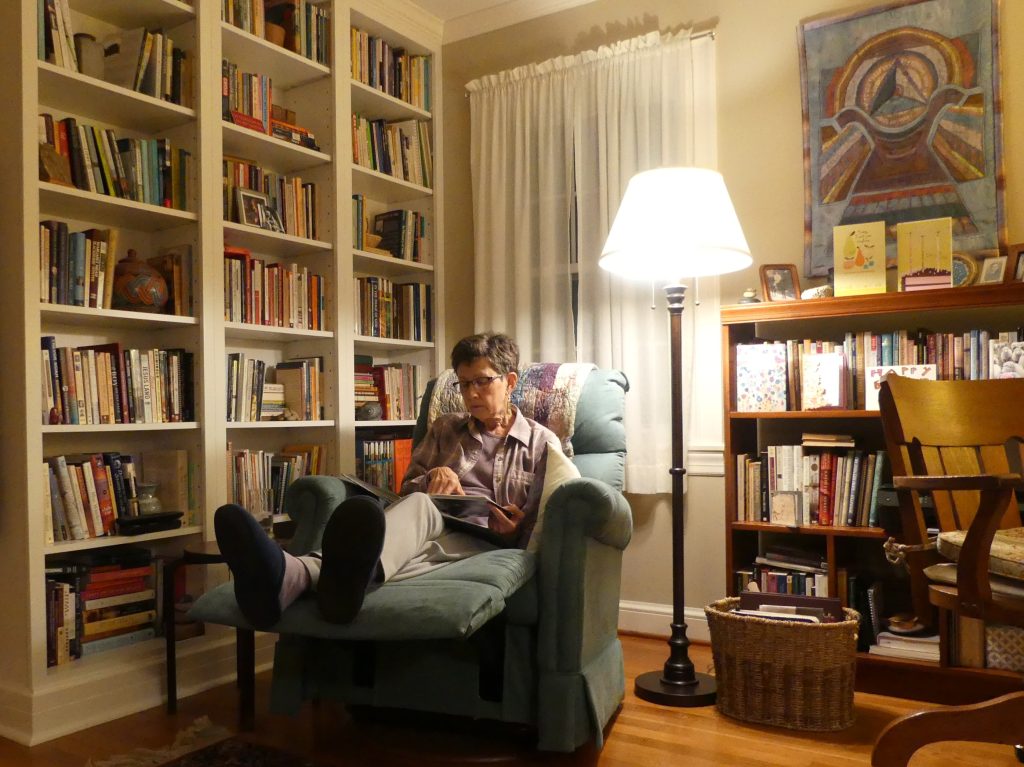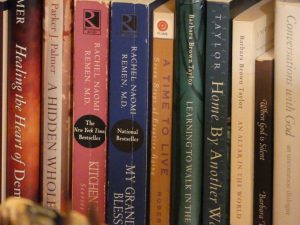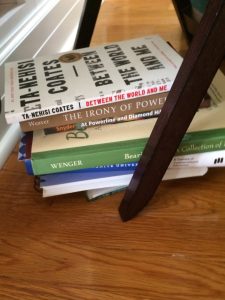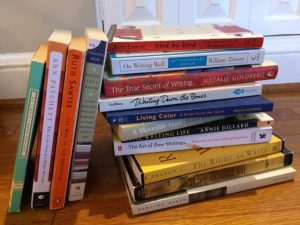 although I keep trying.
Perhaps most importantly, I am the adoring grandmother to five of the most amazing, inventive, crazy, loving, and ever-changing grandchildren in all the world. Of my fascination with them there is no end. Neither is there an end to the pictures of them, so I'll stop at only one.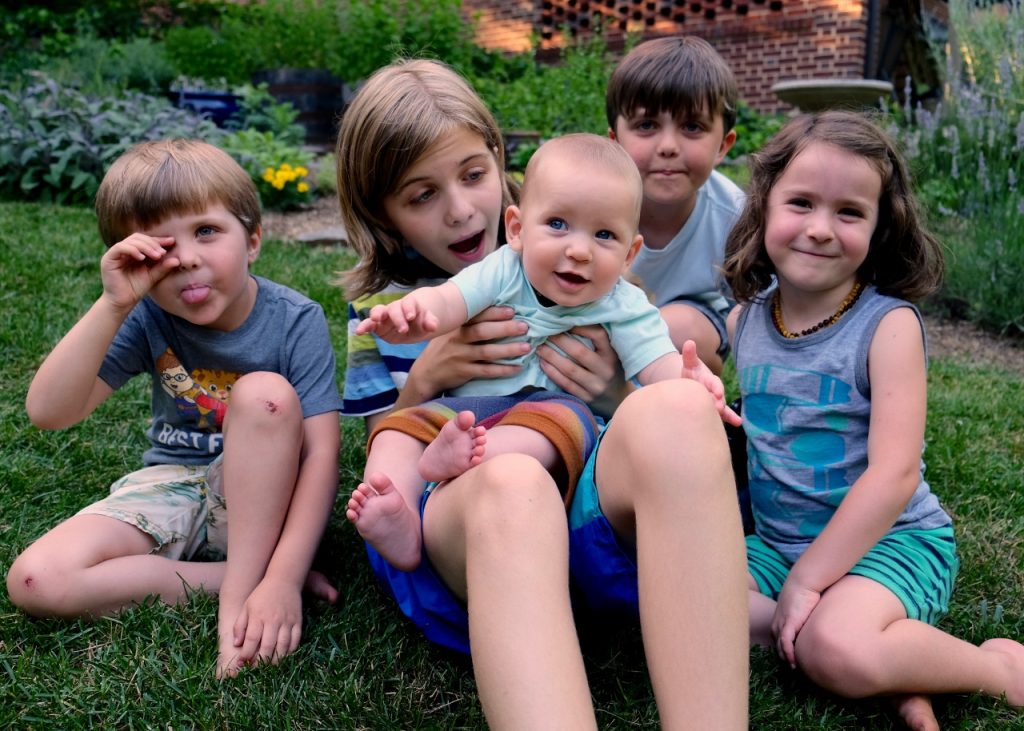 Well, maybe a second one with their parents thrown in for good measure—our 50th wedding anniversary celebration.