The Blistering Morning Mist: A Memoir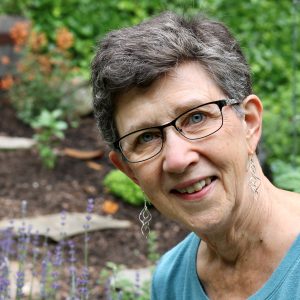 Welcome to my website!
I would like to introduce you to my memoir, The Blistering Morning Mist.
My family honed story-telling and letter-writing into a fine art and practiced them with intention. This propelled me into writing as well. In this memoir I pay tribute to my childhood, which was simple in many aspects but brimming with rich experience. In the second half of the book, I offer you, the reader, glimpses into my adult struggles and the internal processes that enabled me to discover the wealth bequeathed me by my early years.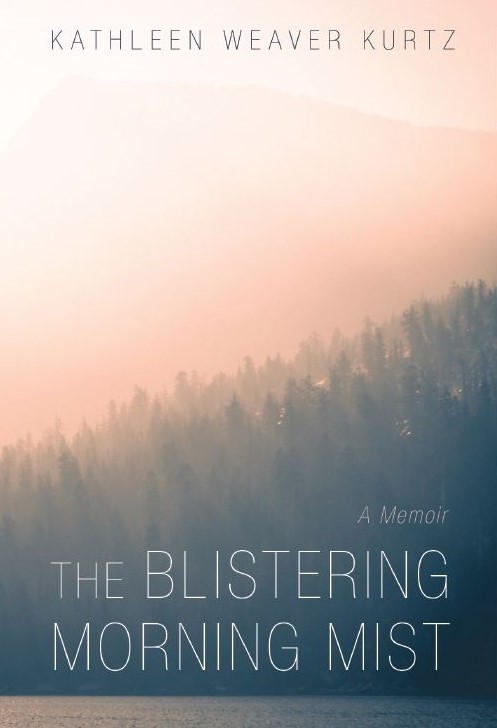 "Out we go into the blistering morning mist," the words of Kathie's son on his first day of school, reminded her of how cautiously she faced going into the unknown. The death of her father when she was three shattered her sense of security. Even though her extended family provided the stability she needed for a happy childhood, this major loss continued to impact her in hidden ways. Her family's life centered around a small church college, part of a Mennonite community of the 1950s and '60s. This setting provided a richly varied milieu that stimulated her inquiring mind. But like the mist that hovered in the valley where she lived, it also separated her from the larger world where she dreamed of living. Occasionally that bright outside broke through, tantalizing Kathie with its opportunities, but mostly she tried to mold herself into the person she thought she should be.
As Kathie moved into adulthood, she encountered opportunities to move into larger and more diverse spaces. This turned out to be more difficult than she had imagined. Her self-imposed limitations created greater barriers than any external ones. Breaking through these obstacles became the challenge of her life.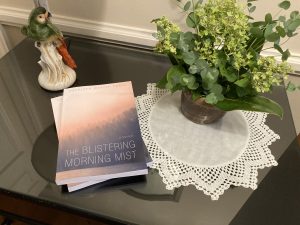 What Others Say
Time and place blur in this coming-home story. The heart-wrenching effects of a child's buried grief intensify the sense of beauty and grace which grows out of Kathie's search for "a more spacious world." Hemmed in by the Mennonite community, the writer traces with startling honesty and humility the path which led to achievements far beyond her imagining.  A must read.
— Lee Snyder, President Emeritus, Bluffton University
Like the trees so beautifully described in this book, the author's roots are deep in Mennonite soil from which her branches spread to faraway lands and unfamiliar cultures. The voice in this book is honest and luminous, lyrical, and spiritually profound. I was often moved by her journey from deep trauma to radiant joy, the joy of coming home to self. This is a marvelous memoir.
— Shirley Hershey Showalter, author of Blush: A Mennonite Girl Meets the Glittering World and (forthcoming) The Mindful Grandparent: The Art of Loving Our Children's Children.
In lyrical and insightful prose, the author tells us the story of triumph after profound loss. Throughout her life's journey, Kurtz shows true courage when she overcomes her struggle against timidity by following her inherent desire to realize her purpose and potential. She leaves us with the memory of an imaginative child who will not abandon the voice of her soul.
— Saloma Miller Furlong, author of Bonnet Strings: An Amish Woman's Ties to Two Worlds
With a gift for pinpoint, precise detail, Kurtz textures the architectures of her many homes in Kentucky, Botswana, Pennsylvania, and Virginia as the eldest daughter after her father's untimely young death—the defining feature of her life. She documents honestly her restless need to become unbound, writing movingly of the interior life, wrestling her anger and fear into fulfillment and belief in self.
— Rayleen Hinz-Penner, Lecturer emeritus, Washburn University, Topeka, Kansas
The Blistering Morning Mist is one of the most moving, honest, and beautiful memoirs I have ever read: "moving" and "honest" in its inclusion of her grief as the small daughter of a beloved father killed in a plane crash and then the barriers she needed to move aside in order to find her way, as an adult, to becoming a pastoral psychotherapist. Her choices of words and details are amazingly "beautiful" in bringing places and people to life in color, sound, smell, and touch as she also shares her deep-set feelings and questions. Kathleen says, "Part of my hope in writing was to in some way preserve the feel of growing up in Park View [then a small village outside Harrisonburg, VA] in that time and place. I had in the back of my mind the way Ray Bradbury described dandelion wine in the book of that name—summer distilled in a bottle. I guess what I wanted was 1950s Park View distilled in a few chapters." Oh, she succeeded memorably!
— Ginnie Lee, editor and educator
Out of the blistering mists of mourning, Kathie Weaver Kurtz crafted a life of service, self-discovery, and healing.  Once she found her voice she began to use it to challenge herself, her family, and her church to exercise her gifts of wisdom and compassion.  Through the vivid, musical prose of her memoir, Kathie continues to give herself to all who are fortunate enough to encounter her.
— Douglas M. Thorpe, director of Virginia Institute of Pastoral Care
A wonderful read. Alain de Botton, in his recent book The School of Life. An Emotional Education, notes how we tend to think that everyone else has it all together, that we alone are confused/puzzled/at sea/embarrassed/ill-at-ease. He says literature, by showing us the struggles of others, makes us understand ourselves better, make us understand that we are all human and have the same struggle. And that is what Kathleen does so well in this book. In a captivating style, she tells the story of her struggles and perceived inadequacies, and how she overcame them. She makes me identify with her. Kathleen's book is great literature.
— Joseph A. Gascho
~
Kathie Kurtz is a retired pastoral counselor who lives with her husband in Harrisonburg, Virginia near where she grew up. In addition to writing she enjoys gardening, doing pottery, cooking and baking, reading, and spending time with her family including five grandchildren.
~ Author photo credit: Jennifer Murch