It feels like a new era has begun. After seemingly endless months of masks and staying at home, life is beginning to open up again. In April we drove to Brooklyn to return a granddaughter who had spent five weeks with us in order to participate in EMU's production of Shrek, A Musical. It was wonderful to be with family again. There were hugs and shared meals and a Sunday morning walk in Greenwood cemetery, a place nearly as big as Prospect Park. One could explore forever, looking for famous people buried there, permanent residents as one list named them—Leonard Bernstein, Horace Greeley, Henry Ward Beecher, but a scarcity of famous women. It would have takes a day of searching to find specific markers, so we mostly noted the spring trees, interesting or unusual names, and the varying styles of tombstones.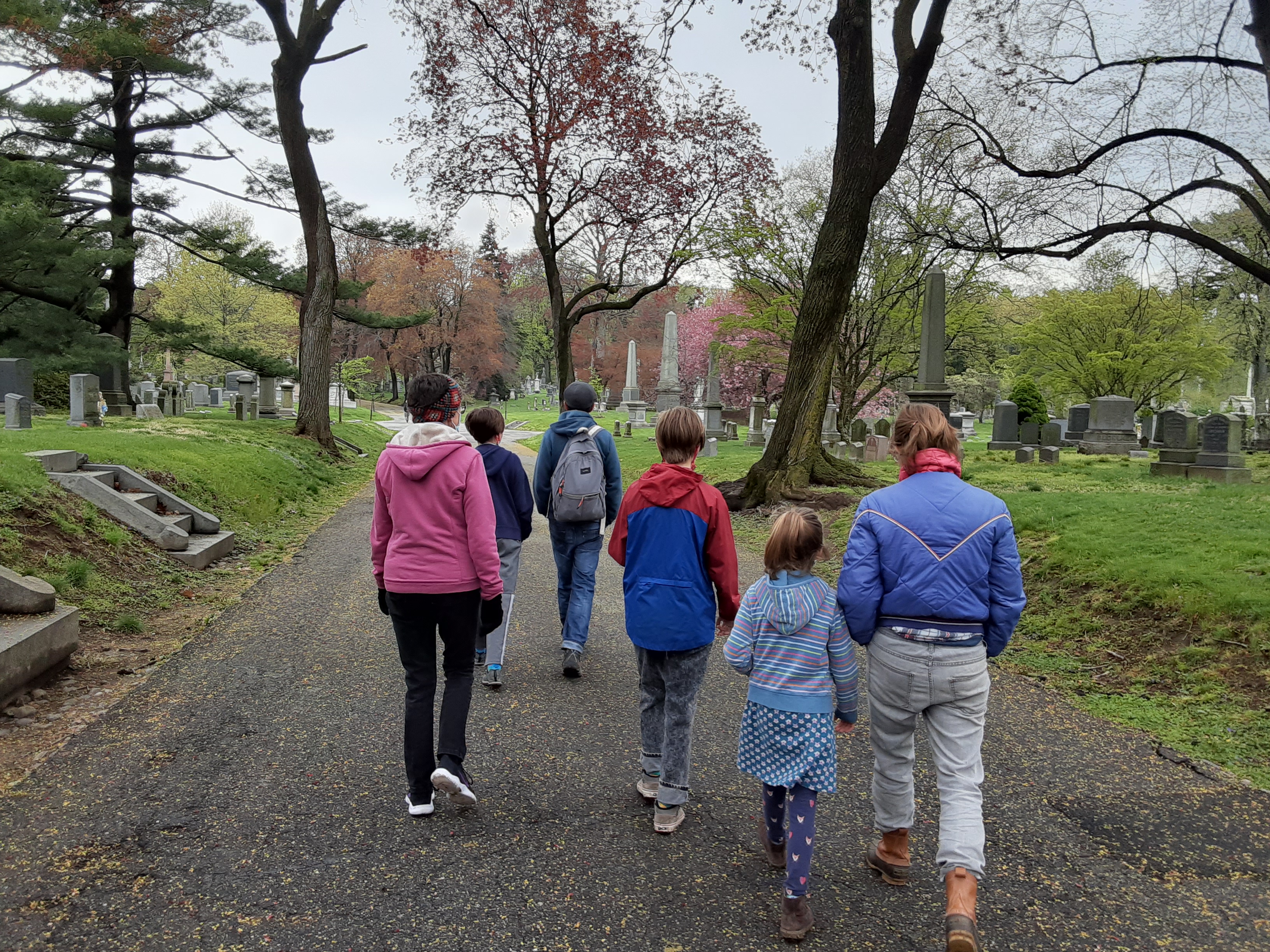 Then we ventured to Northern Virginia for a long-delayed pottery-glazing trip. Over the past several years I had gathered a collection of pieces that I got bisque-fired here, but I wanted to have them gas-fired for the glaze firing because I like the buttery-smooth, low gloss finish that creates. So far, I haven't found anyone willing to gas fire for me here. When the pandemic came, bringing a shutdown to travel, my pots waited, gathering dust. Not only that, I made more, so by this spring I had a large collection (for a sporadic potter).
Finally, it felt safe enough to schedule a time with Jennifer to glaze the pots. I gathered my pieces into boxes, after deciding how I wanted to glaze each one and grouping them by glaze. I knew I would have a full day's worth of work and wanted to make it as streamlined as possible. Glaze decision-making can take a long time for me, and if I haven't figured out ahead of time how I want to glaze each one, I end up getting out a glaze, stirring it well, dipping a piece or two in it, and putting it away, only to find myself getting it out again later and going through the process all over again. That makes the process even longer.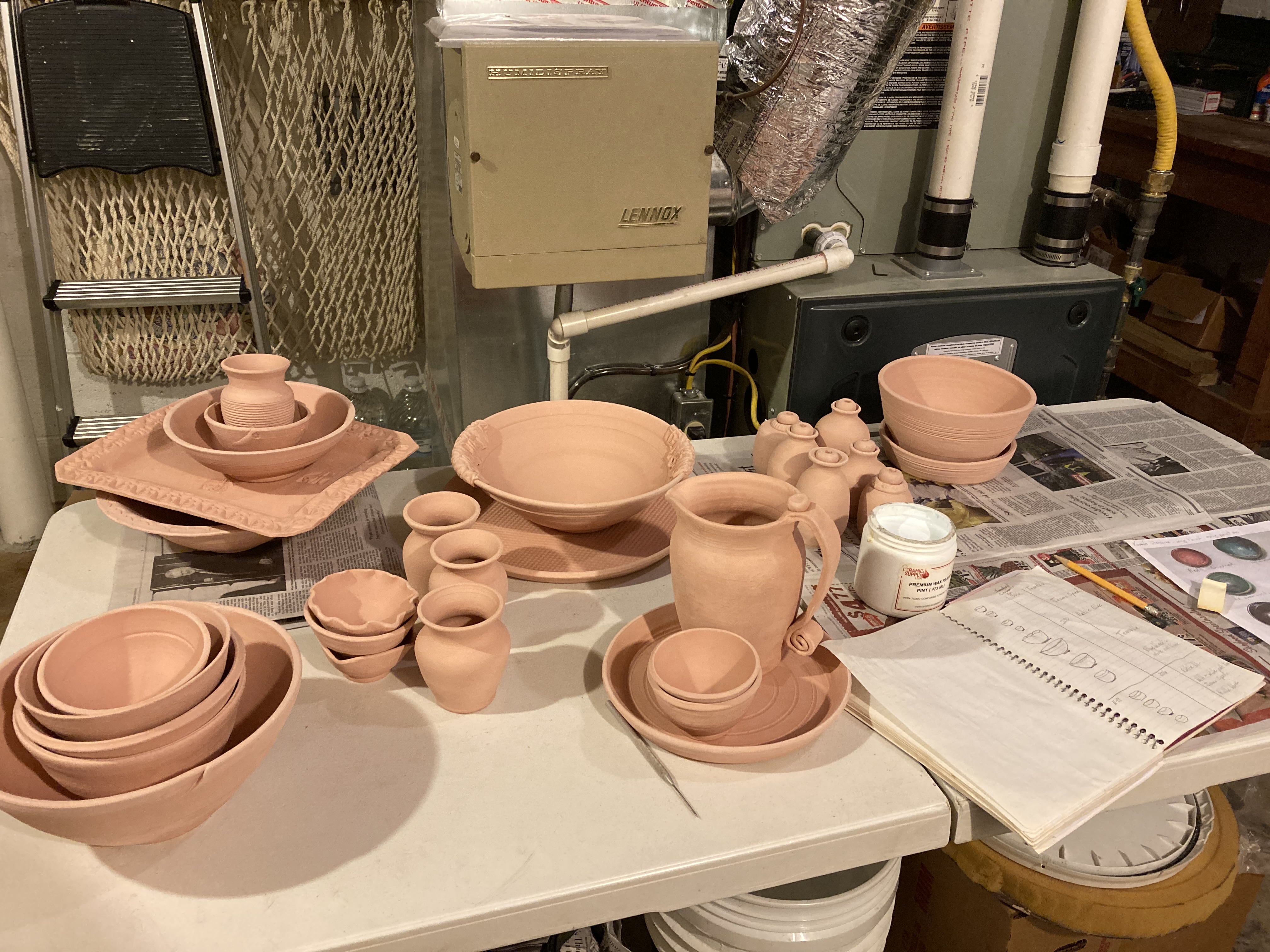 We drove to Northern Virginia on a Sunday evening, staying overnight with well-vaccinated friends, so we could get an early start Monday morning. Since Wayne helped me with the process, we don't have any pictures of us working. Glazing can be a messy process, not conducive to cameras, especially if I am doing the glazing, and I ended up with glaze splatters all over my pants from accidentally dropping a piece into the glaze, not once but twice! We made many trips out the shed where it is housed, to deposit trays of glazed pots to wait for loading. (Jennifer loads the kiln.)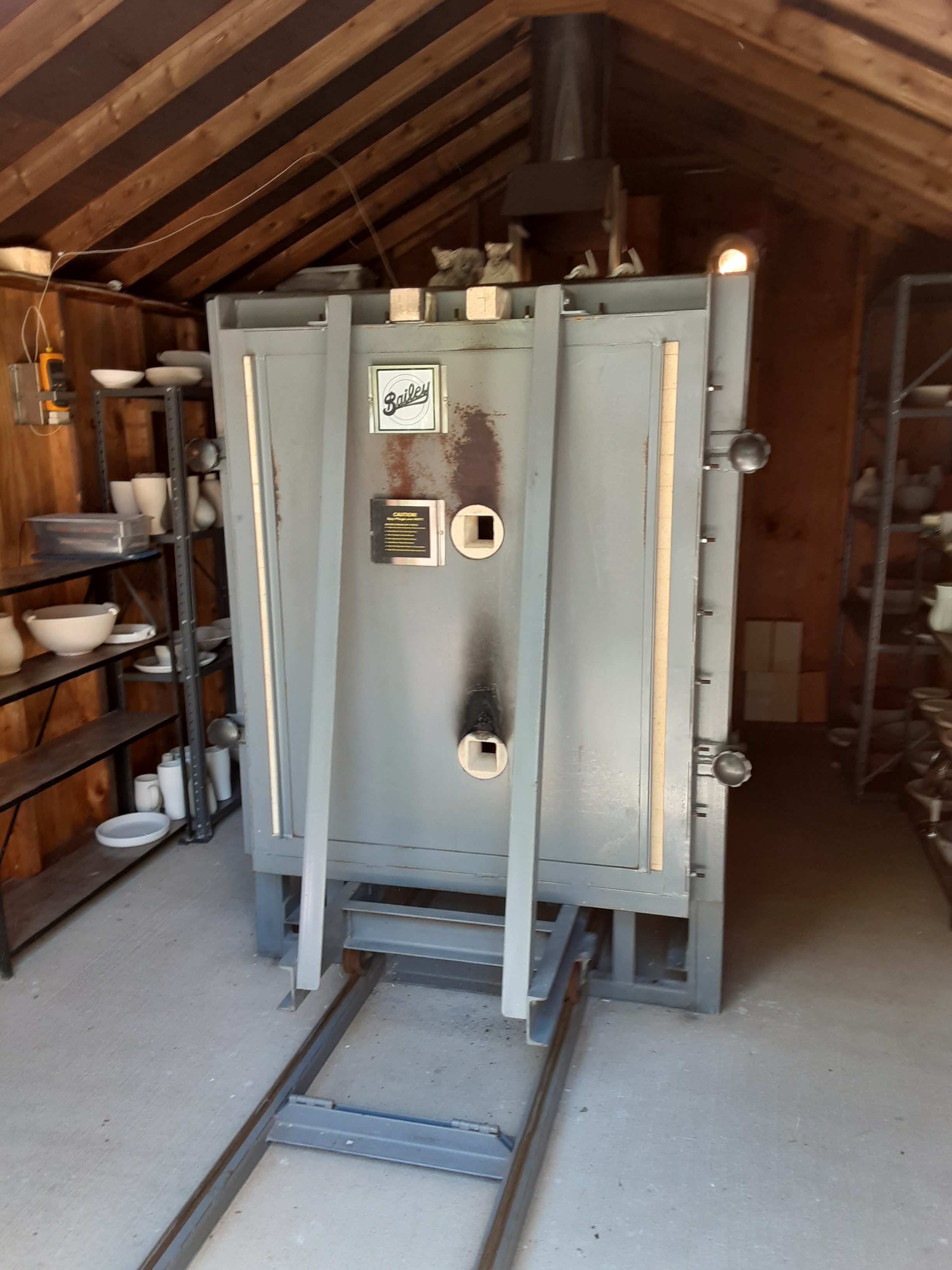 Finally, my task completed, we returned to our friends, cleaned up and spent the kind of evening I have dreamed of for months—good wine and cheese and a wonderful Italian meal with dear friends. We decided it was too cool to try for an outdoor meal in old town Alexandria, but my friend's garden made an even more perfect view from the warmth of their glassed-in porch, than any city street would have looked.
On our way home we stopped by Manassas to pick up pottery supplies for a friend. We drove by our old house. I was pleased to see that portions of my old gardens are still doing well, even though I needed to sneak pictures from a distance. I always wonder at the wisdom of having left when I see the place that was home for more than thirty years, but there are enough changes there that I know there is no going back, even if we could.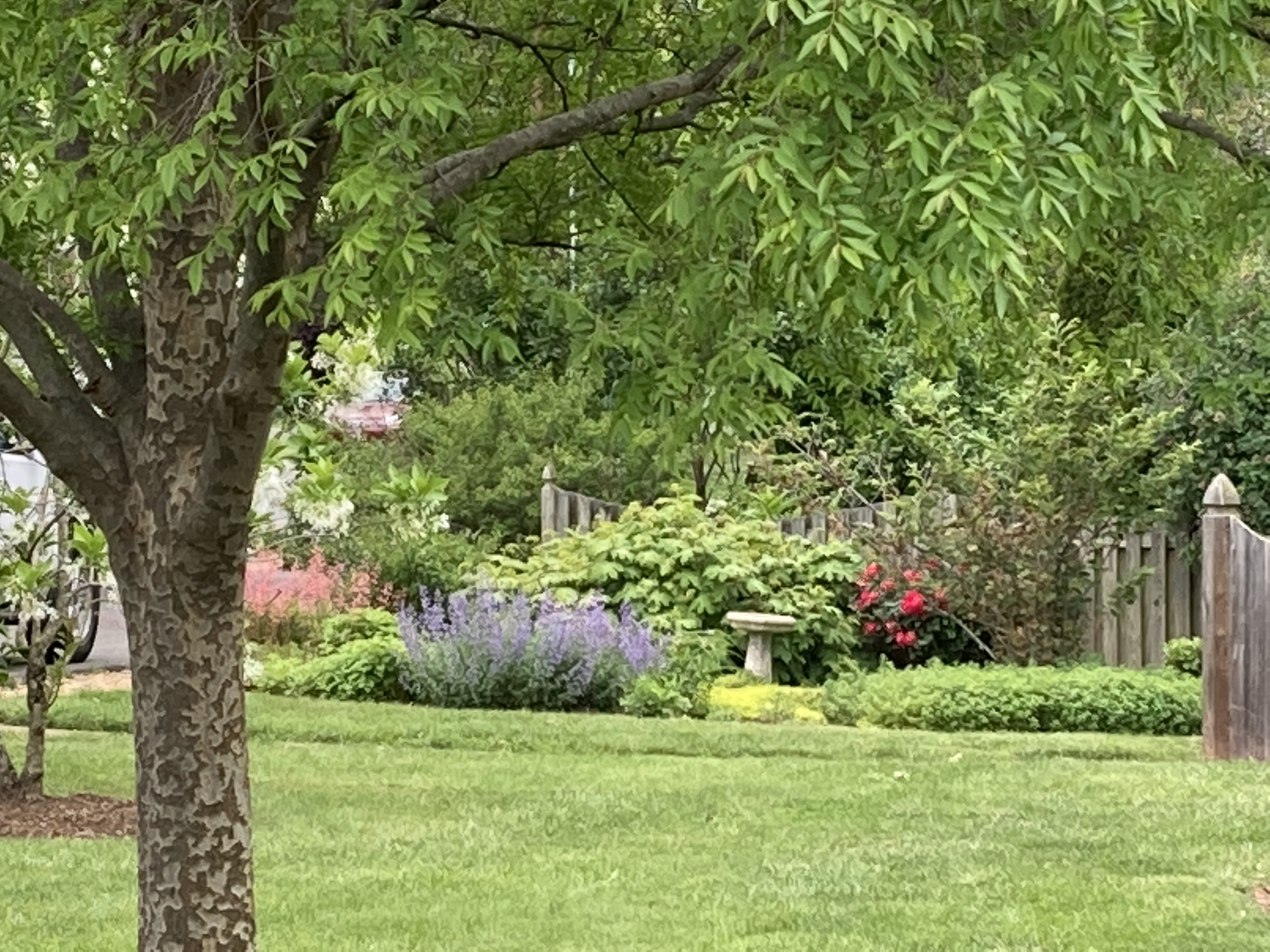 Once my friend gets her kiln repaired and fires my pots, we will be back to Northern Virginia again to pick them up and to visit Manassas friends. I'm hoping for beautifully-fired pots! If so more pictures may be coming.