Those of you who have read The Blistering Morning Mist might remember the story about my mother's paper dolls, the ones I didn't want to be divided. They still exist, undivided, after almost 100 years. The other day I was searching for something in a storage box of her things and came across them.
Glancing quickly through them, I was amused by how different her paper dolls were from the world she lived in. She was surrounded by women wearing subdued cape dresses and men in dark plain suits. Her clothes had no lace or frills, and her hair was straight and uncut.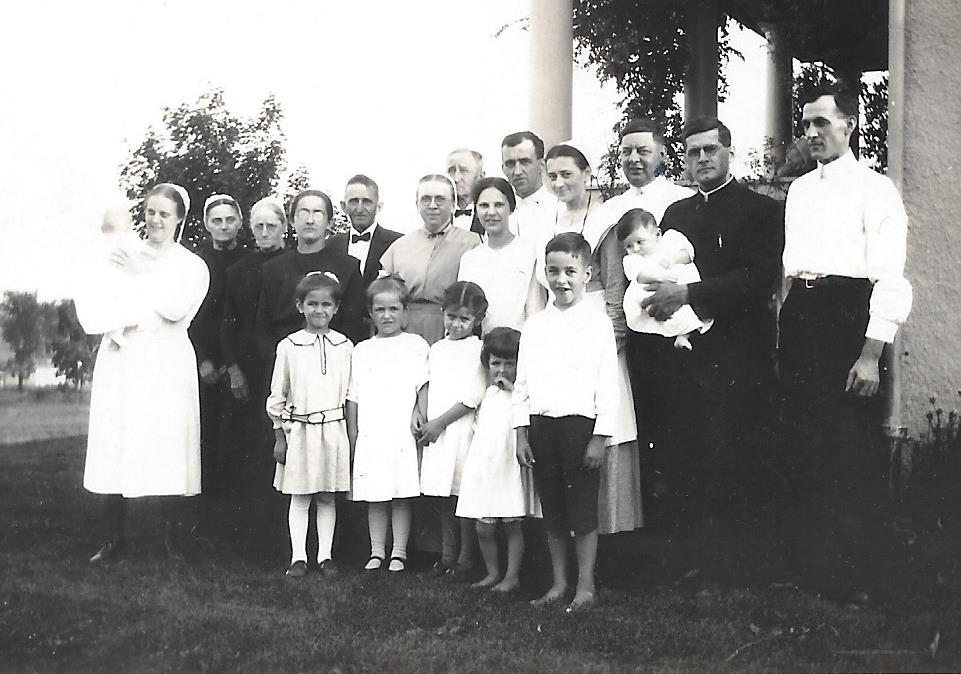 Not so with her paper dolls, cut from Sears and Roebuck catalogs, which of course didn't conform to Mennonite dress codes. There were more dresses than I photographed, among them a preponderance of fur-collared coats.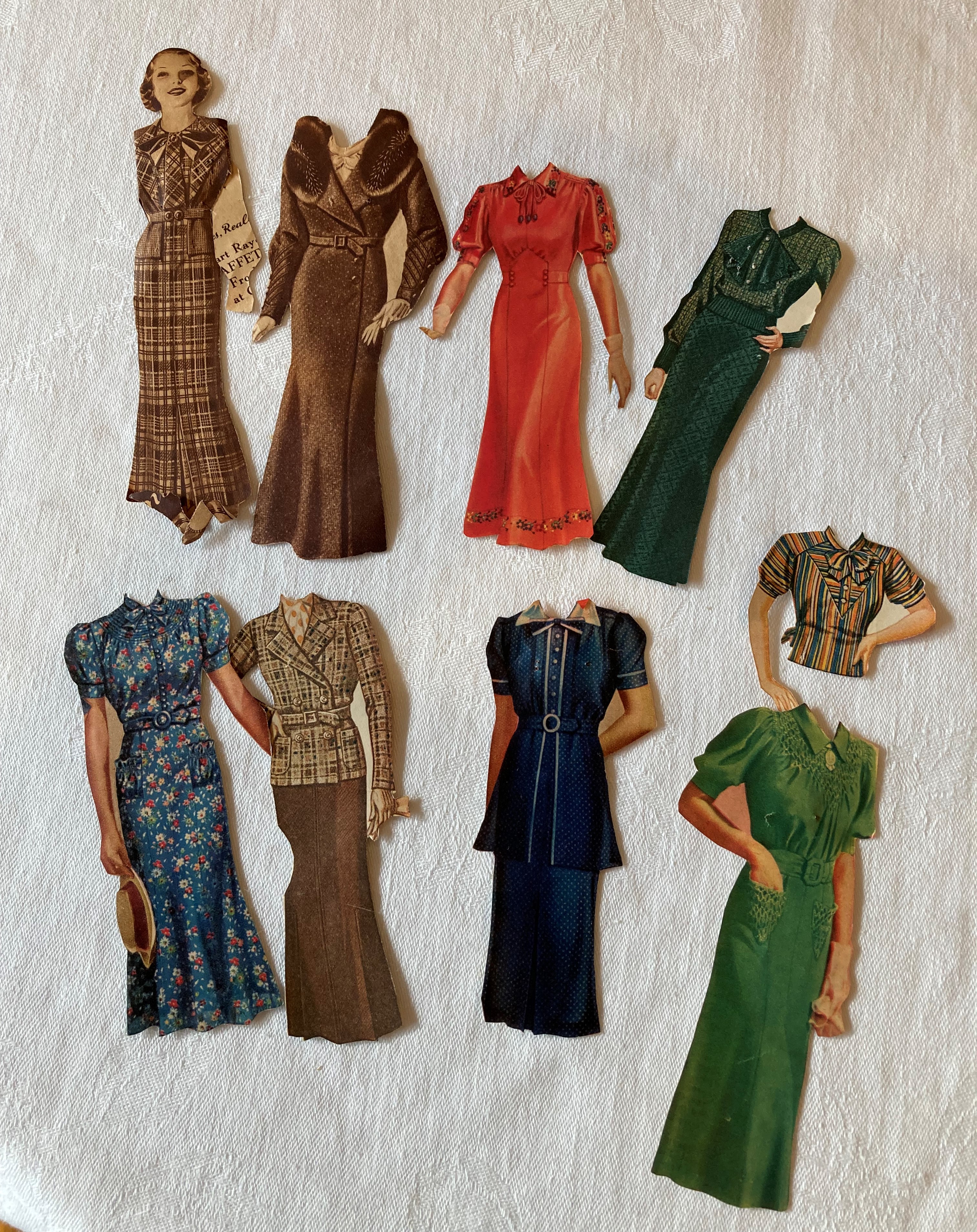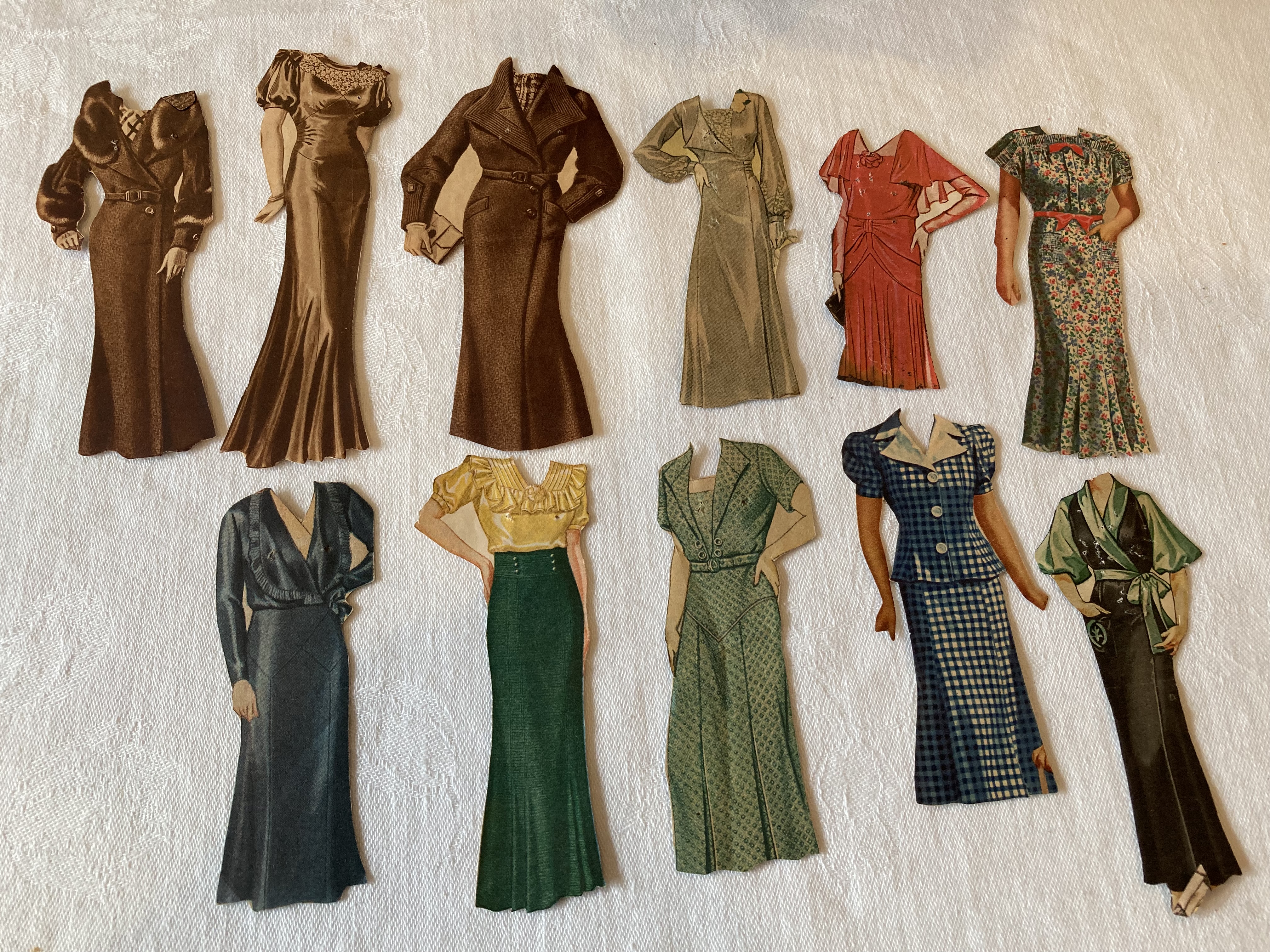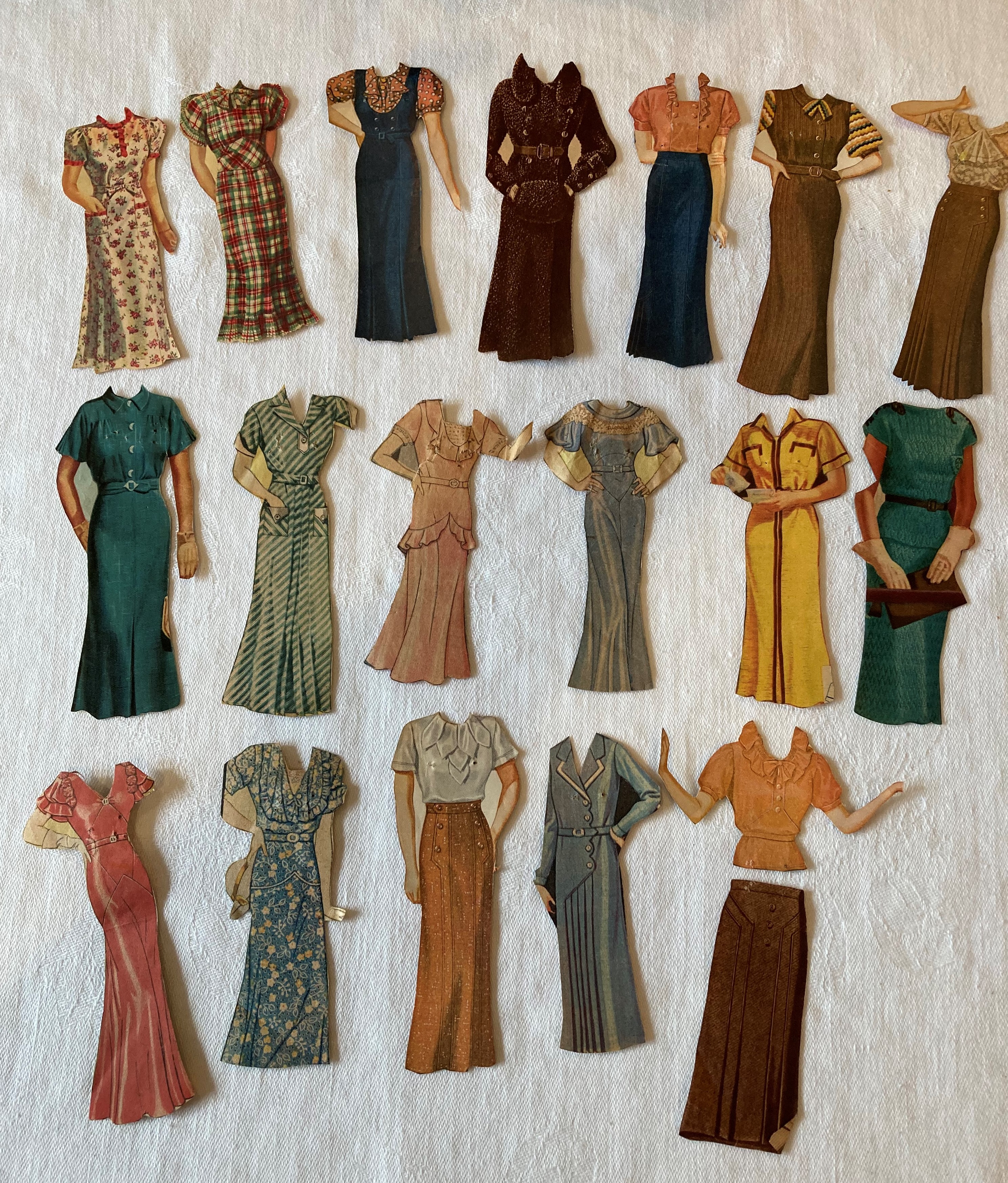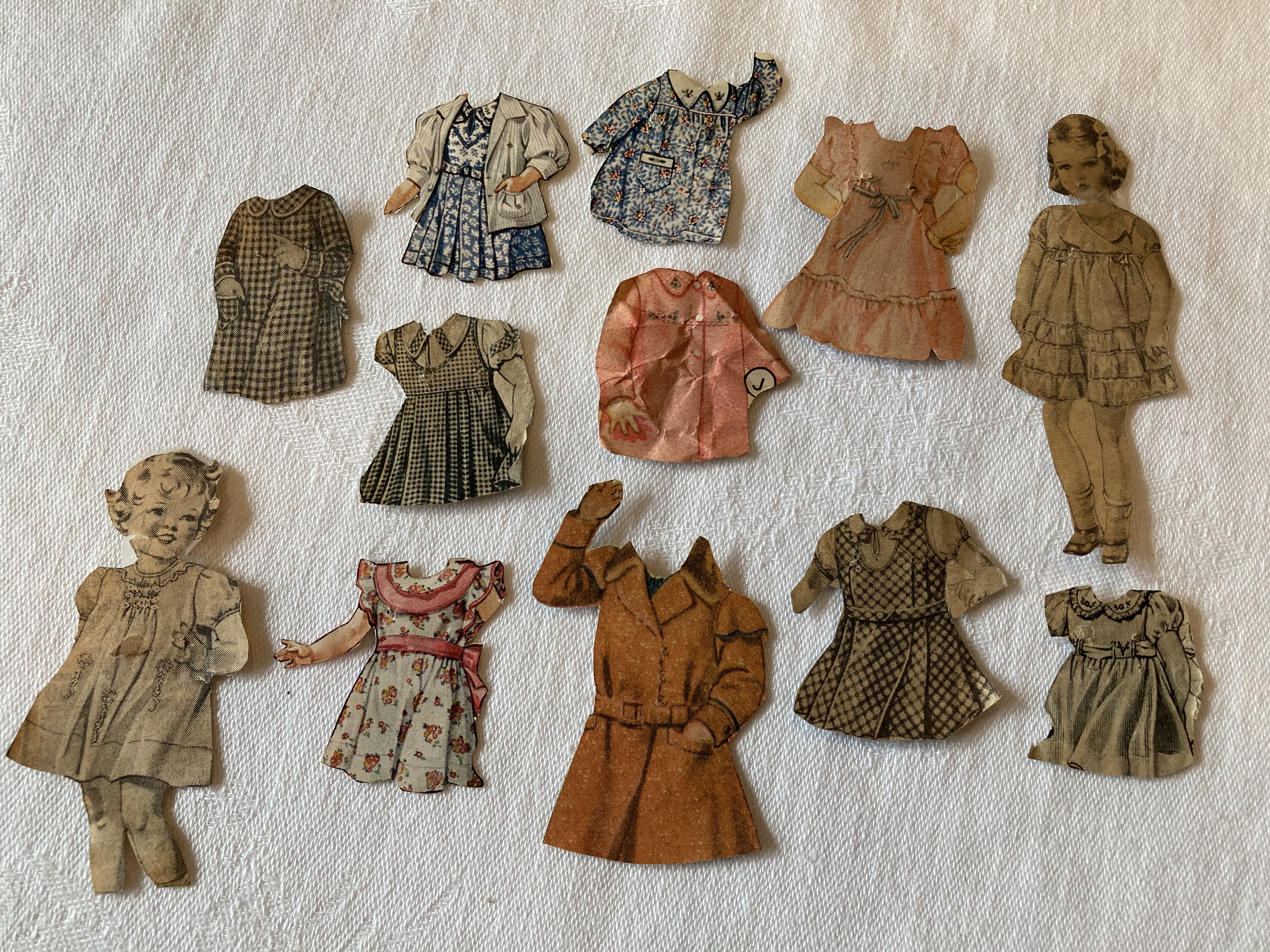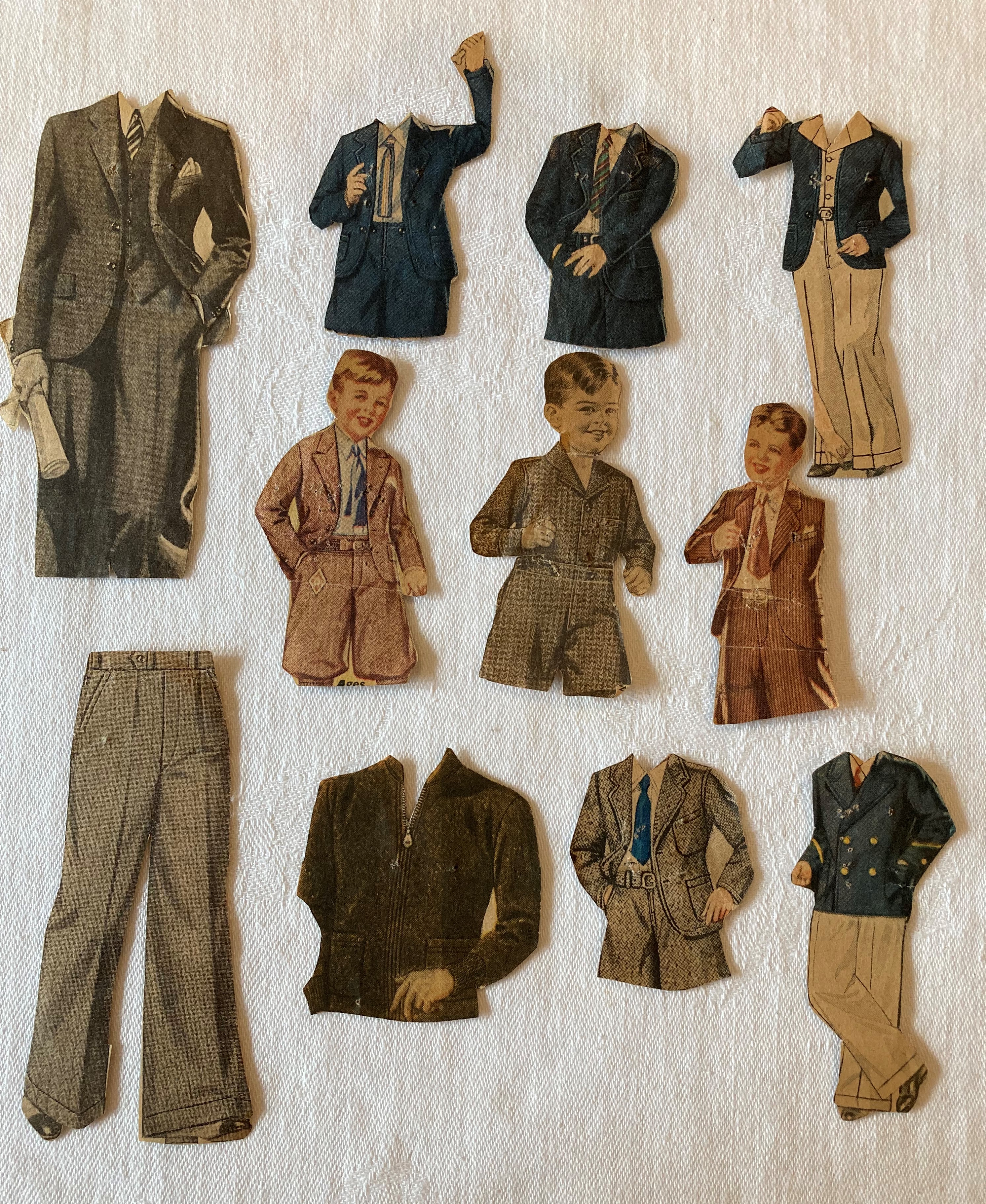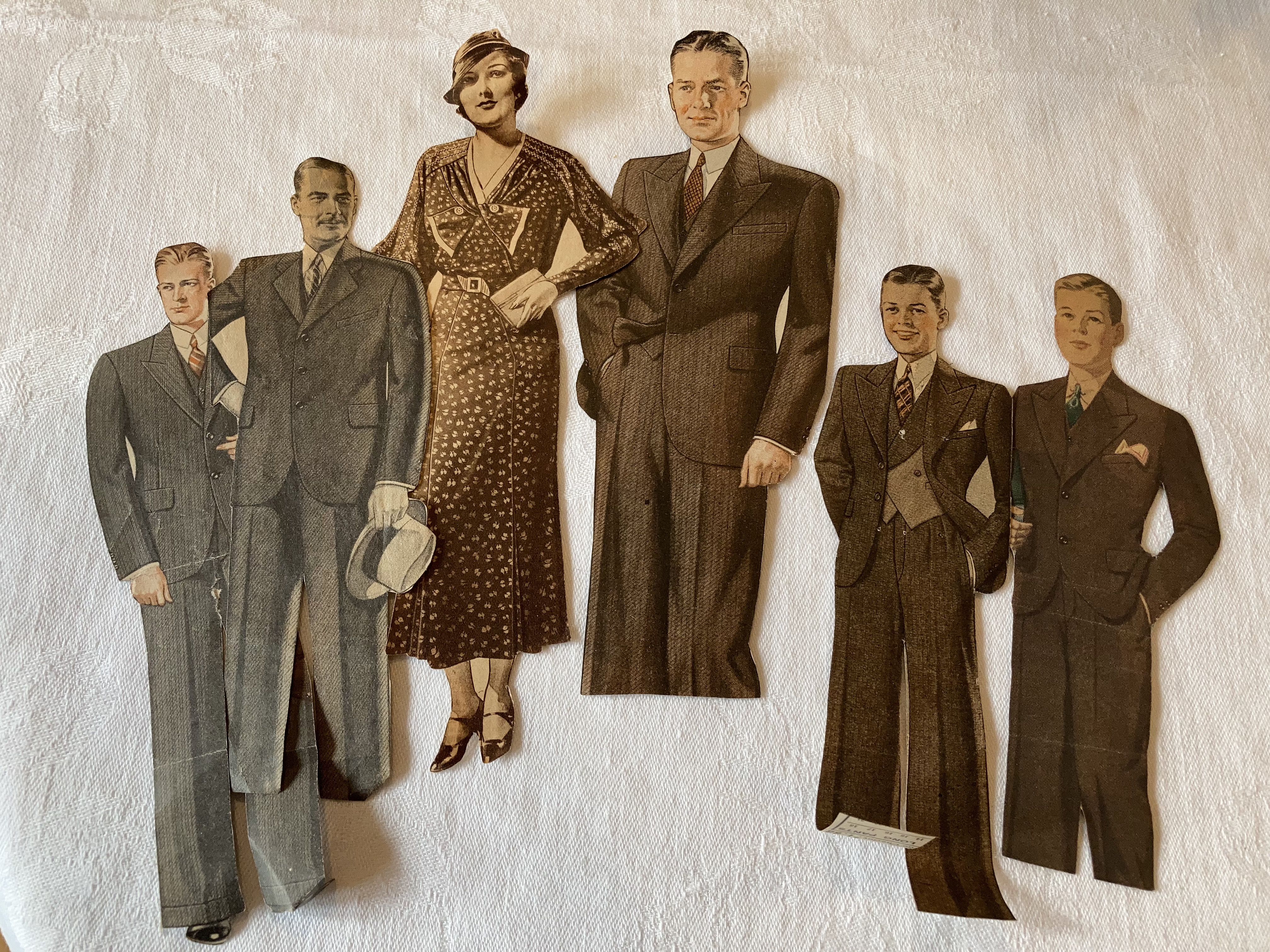 My mother's interest must have shown up early. At the bottom of the box was this typewriter. She spent many years of her life at typewriters, writing long, interesting letters, typing term papers for others, and teaching typing to hundreds of high school students, including me.
I wanted to ask my mother all kinds of questions as I looked at the dolls and their clothes. Who were the members of her paper doll family? Did she wish she could dress like they did as she chose their clothes and cut them out? What was the pretend world she created for them? Does she remember how upset I got over dividing them? If so, what was going on in her mind as she put them away? None of those questions can be answered now, so I'll continue to guess and to wonder.