I've just recently talked with my Aunt Dot by phone. She is the remaining member of my mother's family and is now past her mid-nineties and heading toward one hundred. My mind went back to something I wrote the year she turned ninety, when as many family members as possible gathered to celebrate with her. By Sunday morning, some had begun to disburse, but a number of us went to church together. Afterwards I write this.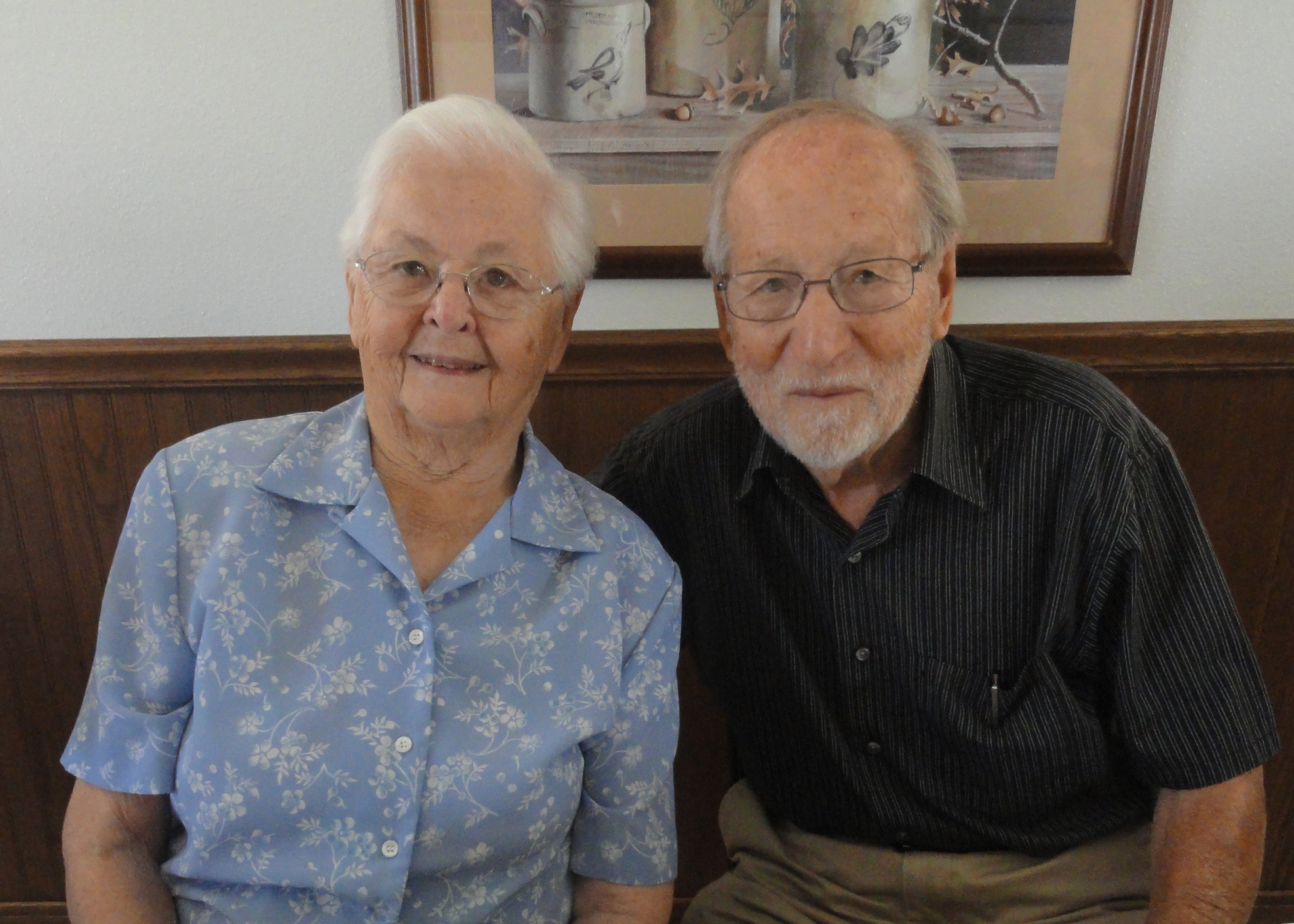 The next day:
Here we sit on two rows on a Sunday morning in a Mennonite Mecca. Who knows what important personages have sat in these benches before us, and on what auspicious occasions? What significant events have transpired in this room? I picture Grandpa sitting here in his plain suit along with other "brethren." Our non-traditional assortment of "Lehmans" is not what Grandpa or H. S. Bender would have thought of as "the future of the Mennonite Church." Yet, here we are, singing together in the best Mennonite tradition—pony-tailed Ron, smokey breathed Bob, short-haired Judith, Kathie with earrings dangling, Jackson sporting a new jacket bought for the occasion but not singing because he doesn't know the songs or the words. Behind me is Pink Menno Grandma Ruby beside gay Doug. Next to me I hear the beautiful, to die for, bass voice of Jewish Nathaniel singing "To God be the glory," deep and note perfect . . ."through Jesus the son . . ." (He sings professionally in a church every Sunday so this language isn't exactly new to him.) On the other side are the familiar tenor voices of Wayne and Doug, not quite as professional, but equally beautiful in their familiarity. My Mennonite soul settles back into the richness of the sound, even as my mind is busy translating the words into a theology I can endorse. I imagine that with Nathaniel and Doug nearby the translation wires are hot and humming, probably sparking.
What does it mean to each of us to be here, to be singing these songs, these words together on a Sunday morning? Maybe some are like Wayne who gives his full attention to the music, letting the words flow by, mere carriers for the musical notes. For how many do these words express the indisputable truths they were to Grandpa and his generation?
We are here to honor Aunt Dot. On that we all agree. We have gathered to celebrate her 90th birthday and all of her children and assorted family members have accompanied her to church this morning along with some stragglers—Wayne and me, Aunt Ruby, Doug and Judy. It is more than Aunt Dot though, and more than family togetherness that makes this a good occasion for me. I sense that people are entering the experience for its own sake, even as translation happens. I look up at the round ceiling high above me. The space is full of light and airiness. I feel the goodness of what is expressed in the 23rd Psalm that even Nathaniel, along with Max, and Cora need not translate into meaningfulness. What is it that touches us, that makes us richer for being here?
While there is familial commonality in our past, the differences are vast—Bob who grew up Amish on an Indiana farm, Ted who lives in metropolitan D.C., Max who just spent the summer in a heady mix of a cosmopolitan New York City music culture, Margaret who grew up in the Congo, high school senior Nathaniel who went to Israel for his Bar Mitzvah, Jackson whose parents aren't married and thus divides his life between two households, Doug who travels the earth for the World Bank because the Mennonite institution for which he used to work cannot tolerate his gayness, me who helped break the men's only club of ordained persons in Virginia Conference, Judy who chose not to collect the typical Lehman collection of initials behind her name and spends her days baking bread. Collectively we could use a whole box of pins to mark the spots of the world where we have lived. Few of us still live in identifiable Mennonite communities and none of us would be recognized as Mennonites on the street.
Some would say that most of us have strayed from our heritage, perhaps even lost it, but to me that we can live together and enjoy each other's differences feels a much richer heritage. We no longer need to live with the disapproval and suspicion of any deviation from "the one true way" that saturated Grandpa and Grandma's culture and Aunt Dot's early life. That is what I celebrate this morning—the joy of being together without the lines and squares that kept everyone in their place in the past. I imagine we all are searching for a God that is larger than the one our tradition has handed us. Perhaps sitting here in our diversity we touch a bit of that great Goodness for which we all long. We are part of something more expansive, much more filled with grace than we know. Those before us helped plant those seeds deep within us. If they were here now, I hope that they would be able to celebrate with us and to rejoice in the freedom we have found.