I've been thinking about this thing we call voice. It may seem hackneyed and overworked these days, but its presence or lack continues to be a dynamic in the lives of many of us. I know I've come a long way, but I am far from completely confident. I still tell myself that what I have to say isn't all that important. I can still be silent when I should speak.
This tendency showed up early in my life, well before I could have understood the concept of voice, well before I had an "observing ego" to note my reticence. The event that became the metaphor of my challenge is one I wouldn't even remember except for a fluke of history.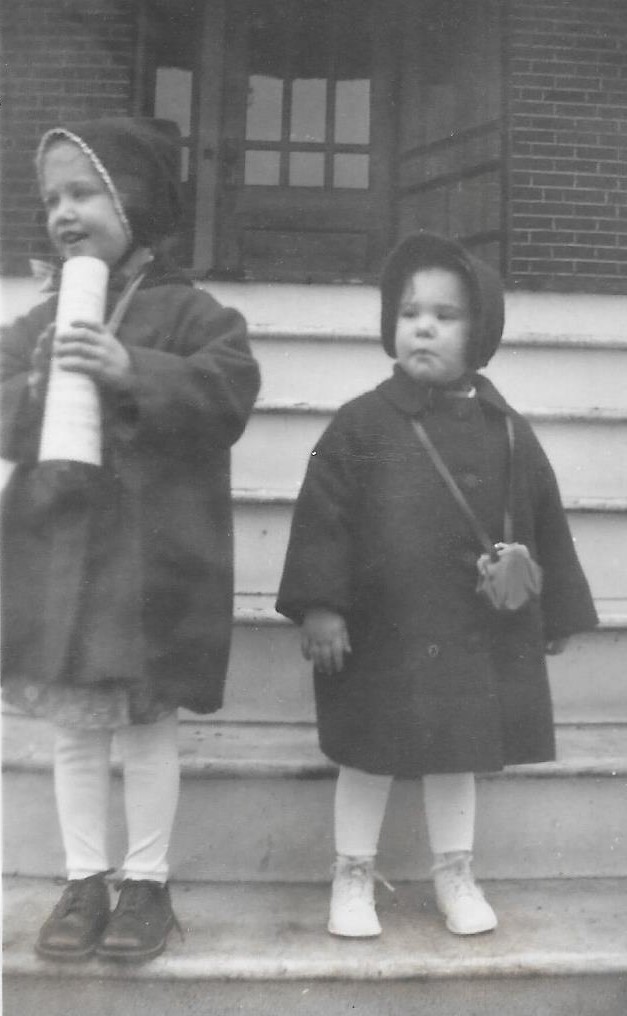 It was winter of 1950 and I had just turned three. My father borrowed a wire recorder and in the long winter evenings he learned how to use it. One night my sister Carol and I were playing in the same room, and I watched him with great fascination because I had never seen anything like this. He would turn a button, hold a funny thing in his hand, and recite a poem. After pushing another button, we would hear his voice repeating what he had just said. It was like magic. After watching for a bit, I came over and said eagerly, "I wanna talk frew it!" He held out the mic to me and said, "Alright, talk." Suddenly my confidence fled. I panicked, having no idea what to say. "I can . . . I can hardly talk," I said, my voice fading away to nothing.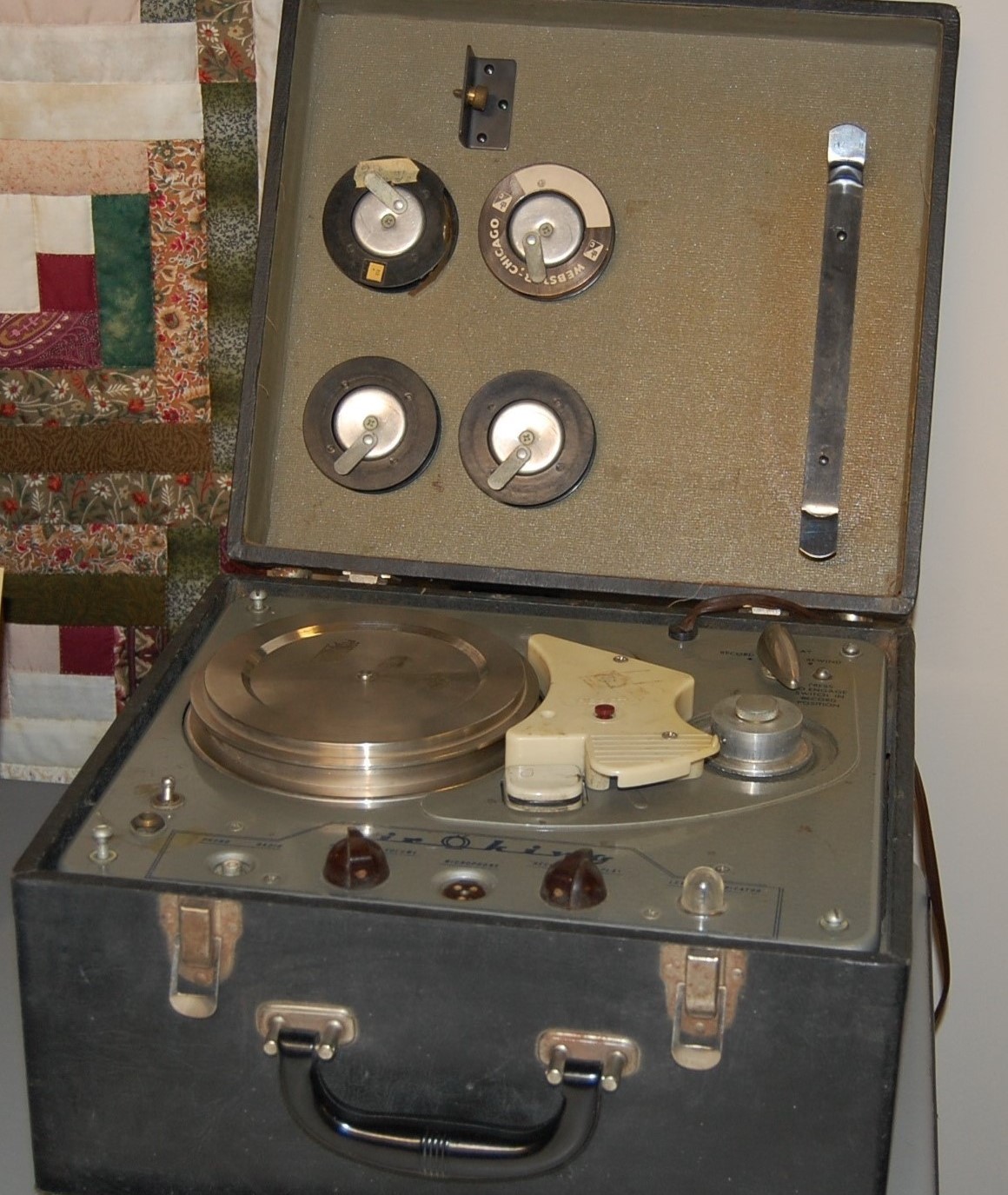 My father went back to recording, and the incident would have been lost except for the fact that the recorder was recording. Not many weeks later he died, so his recitation was preserved along with our little interchange.
Over the years we would listen to the recording occasionally, primarily to hear my father's voice, but we always laughed at my proclaimed inability to speak. It became part of family lore—not particularly important, just a humorous incident. That is until I was in seminary. I found my homiletics classes challenging and so was Clinical Pastoral Education, the training for chaplaincy-type ministry. In that program a lot of attention was given to inter-group dynamics, and my hesitancy to jump in and participate was noted by my supervisor. At some point I told her the story of that recording and it became a metaphor I worked with—"the little girl at the mic." It was hard for me to be assertive, to ask questions, to get the information. I easily withdrew into an anxious silence, discounting in my mind what I thought or needed or wanted. It was easier to remain silent.
While I made a lot of progress, that little girl continued to follow me, reappearing when new challenges confronted me, and nagging me with her fears from time to time. She appeared when I wanted to write and hovered around the edges of my life.
After I retired, I began writing more intentionally, mostly little essays. I said I didn't know what I would do with them, even after I knew I hoped they might grow into a book. It was too scary. Then we returned to Harrisonburg where I grew up and I finally had the courage to say out loud, "I am writing a book." I signed up for a week-long summer writing workshop led by Vi Dutcher, an Eastern Mennonite University professor. With some apprehension I went to the first gathering. I had never done anything intensive like this where someone would be paying close attention to what I wrote and where I would be expected to work on longer pieces. Could I do it?
As our small group gathered, we introduced ourselves and talked about common interests and experiences. The topic drifted to women's conferences some of us had attended, and Vi told about a vivid memory of hearing Quietly Landed?, a dramatic piece put together by three women—Cheryl Nafziger-Leis, Carol Penner, and my sister Carol Ann Weaver. Its title referenced the phrase, "Die Stillen im Lande" (the quiet in the land) used to refer to the way earlier generations of Mennonites saw themselves within the larger culture. This piece focused on Mennonite women's experiences of being silent or silenced even within this "quiet" community, and my sister had asked to use that old recording of me as part of it.
The performance began in a darkened room, Vi remembered, with a recording of a group of Amish singing a hymn, lined out by one of the male leaders. Then over this singing came a faint child's voice, "I can . . . I can hardly talk." The phrase was repeated over and over, getting louder each time, but never more than a whisper as the strong male voices continued to sing. Sitting across the room from Vi, I held up my finger and said, "That was me." Vi's mouth fell open in amazement and we stared at each other.
I don't remember exactly what was said next. One person thought I had recorded it for the performance, but I assured them it wasn't staged and told the background story. Vi said that whenever she felt intimidated in grad school, she thought of that little voice. It gave her the determination to keep persevering in strengthening and using her own voice.
Our conversation moved on to other things, but I went home awed that this little story of mine, which had served in moving me out of silence, had been helpful to someone else as well. It wasn't only mine I realized—it had a role to play beyond my life. I needed to stop wondering if anyone would want to read what I was writing. My responsibility was to put out the small stories of my life, to offer to others what I had been given.
I have come to realize that this is ultimately what having a voice is about—each of us speaking our own individual truths to nurture and support ourselves, each other, and our larger worlds. Having a voice isn't about bidding for attention. It is about offering to others what we have been given for the benefit of everyone.